Crakkkas like this one from reddit HATE being told the truth…..
That's why they lying, deflecting, projecting conquering asses are getting wiped out in THIS timeline ??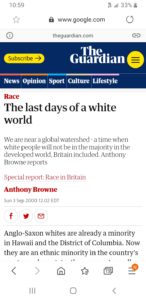 His white supremacist ass WANTS us wiped out!
They also conquered the Jews and forced them to christianise…..
Agenda 21 and Bill Gate's depopulation agenda is designed to avert this white supremacists' wet dream dystopia:
Thank you Bill Gates ??
The funny (awesome ??) thing is now, quite the opposite is happening…..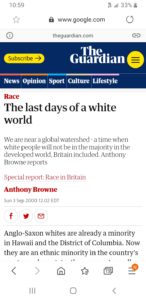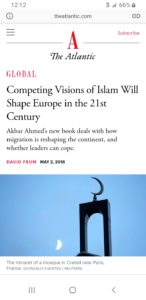 – That is why I myself contributed by killing my half crakkka ass keeds – including with using my third eye – via abortion:
Wide folks are some conquering mofos due to fear of white genetic annhilation as explained by Dr Francis Cress Welsing:
They just can't live in peace with others without colonising, murdering, raping and conquering others.
They know it's true.
LOL!
That said, I mean even Paul Dienach was pissed at that future society for claiming they loving yet wiping out non whites.
That is why whites are paying their lapdogs the hispanics to attack Asians over a fake non existent flu:
Wetbacks Racially Attack Asians And Why I Feel Crakkkas Are Putting Them Up To It
Wetback Gangmember Reveals Wetbacks Are SYSTEMATICALLY Running Koreans Out of Koreatown
The illuminati aka the enlightened don't do what they do for nothing. It all makes sense……
Another positive is they are also killing out organic portals aka Soulless useless eaters which is another plus ??
– Cause they dumb enough to get that shot!