The screenshots alone ARE GOLD!!! ???
LOOK AT THIS FUCKING LITERAL TRAILER APE:
This bitch talking about "put a shirt on" YET HIS FAT NASTY BELLY AND FUNKY, UNWASHED ASS ARE STICKING OUTTTT!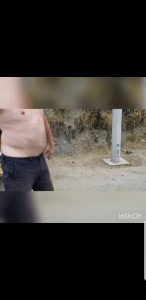 His nasty STANKIN ass is either about to hold on to them small ass, too small for him jeans he wearing or else he playing with his dick!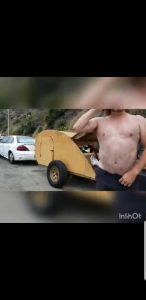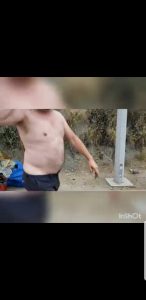 – This fat white ass PIG LOOK LIKE HE BEEN ROLLING AROUND IN MUD, LOL!
And the bitch he with, looka those eyes…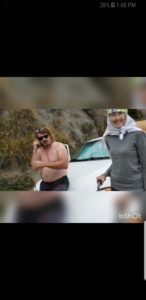 Nobody home. That's a creepy crakkka ass bitch. That's a CREEPY CRAKKKA ASS COUPLE!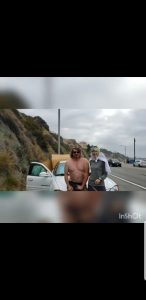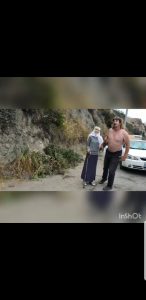 THEY BOTH POSSESSED!
I see they got crakkka christ aka Cesare Borgia on they windows to protect from psychic attacks. They fucked with the WROOONG ONE (ME) FOR THAT!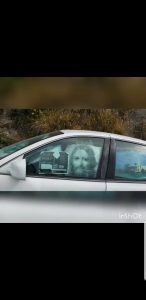 THIS SHIT WAS HI-LARIOUS! LOL! Watch it:
[purchase_link id="31558″ text="Purchase" style="button" color="blue"]
That said, people stay trying me! People who are "unprotected", spiritually, and got alot of shit already on them. Just today I had a gentleman reveal that "I" attacked a bad friend of his merely through a video I did which you can read here: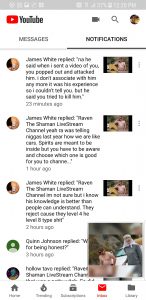 I'll be honest, it lends credence to the visions which I've had of being the Angel of Death, Abaddon which I talk about here:
https://toplessinla.org/2018/06/02/raven-masterson-named-abaddon-in-a-dream/
And here:
https://toplessinla.org/2018/06/30/xxxtentacion-told-me-in-a-vision-that-i-emit-death/
The shit makes sense. BTW he said "that friend" was bad. This shit hella spooky. I hope that doesn't happy to good people.
Anyways – man that revelation was spooky – many people end up underestimating THE WRONG ONES or shall I say the Right One as I tend to be mofo's karma:
https://toplessinla.org/2018/03/30/karma-does-not-exist-and-being-an-agent-of-maat/
That said – as this fool says in the vid pretty much – his crakkkaroach cave ape ass was on some sexual frustration shit. I personally ran his ass up the street (with all the Crakkka Christ Cesare Borgia shit PLASTERED ON HIS WINDOWS I saw he and that bitch had some bad schitt on them, bad spiritual shyte – at one point, cause I can see in 4D I saw giant astral cockroaches on him prob from meth use – AND I WANTED TO NOOOO PART OF IT!):
THIS BITCH, trying to pull that genetic mutant caveape "You don't talk unless you say shit that I like to hear" misogyny shit (white bois created that) that he pulls on his CREEPY CRAKKKA ASS BITCH HERE: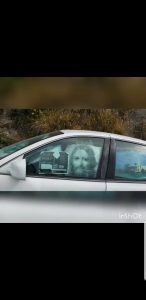 Fucked with the wrong one. Let's just say, when I went back later that night where I usually saw him park – he wasn't there. That's cause he SPIRITUALLY GOT GOT! THEM CRAKKKAS AND SPIC AND SPANS(? BE FUCKING WITH THE WROOONG ONE! Then they learn.