Okay, this shit was kinda weird…
Before I begin to speak on weirdness, I wanted to note this "moon portal" I saw the night before which was weird on it's own…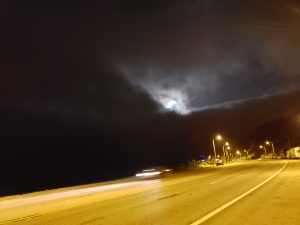 – That one you must admit looks WEIRD!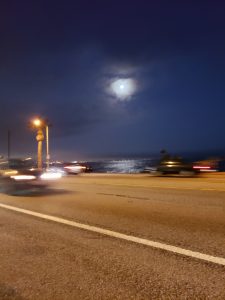 [purchase_link id="31534″ text="Purchase" style="button" color="blue"]
And looka this weird shit with the sun…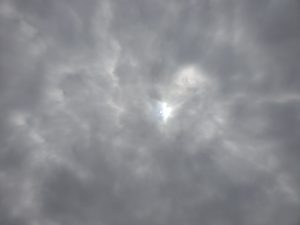 – Notice there is alot of light but it is not coming from the sun…
I heard that they got me mixed up as "Raven Martinez" which I honestly sense is pormenteau of my friend's name – Donna Martinez – and my name.
You can hear them talk about the mix up here:
[purchase_link id="31539″ text="Purchase" style="button" color="blue"]
Here I am, sighing in court.
ONE THING I WANNA SAY before I get to my perception of why this happened… I noticed that the city attorney who was FUCKING WITH ME in this case here:
https://toplessinla.org/2017/06/12/lapd-are-really-out-to-get-me/
– I don't think there's another Keith De La Rosa so IT'S GOTTA BE HIM…
EDIT: IT IS HIM!!! I JUST DID A LAWYER SEARCH ON THE CALIFORNIA STATE BAR SITE AND IT IS HIM!!!! Whoa, fuck, this gotta be some Mandela Effect shit which you can read about here: http://mandelaeffect.com cause it sure as hell don't look like the same person!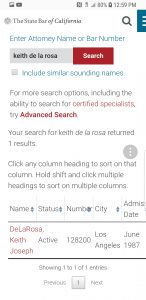 He looks different. THIS CAN NOT BE THE SAME PERSON. The Keith De La Rosa I REMEMBER was Italian looking like he was from NYC (these two both have similar accents) who you can see here: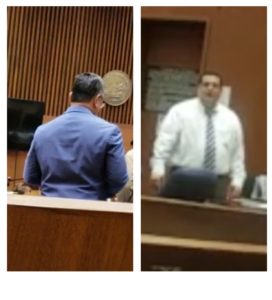 Here are bigger pictures so you can SEE better since those pics won't do justice and you can see their features better so you know it's not the same person!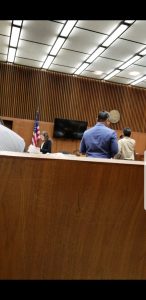 – That's them side by side…
Here is the original Keith De La Rosa taken from screenshots from a vid I took awhile back: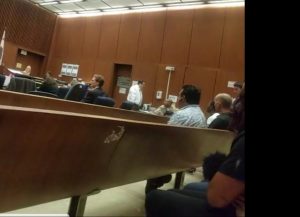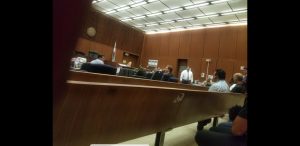 – I'm sorry but that's two different people and according to the California lawyer database there is only one Keith De La Rosa. Something weird is going on…
…But maybe the "accident" happened cause the stars aligned I guess to show me what had became of him after he did me royally wrong and show that he got spiritual justice after all.
THE KEITH DE LA ROSA (It's gotta be the same person) was NOTICABLY DARKER, looked more Mexican, mestizo, SHORTER – at least to my perspective – and just all around – it can't be! It can't be! Without doing cards he just "popped" in my thoughts one time which is a psychic revelation that something is happening with him. I sensed he was in a hospital getting surgery for health problems which is all I could think of. That would be the ONLY reason he would be this thin but it doesn't explain the swarthiness of his features. THIS SHIT IS WEIRD and will get an article of it's own. Fuck this. I'm gonna throw some cards…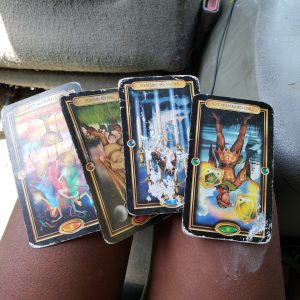 With all them reversals I see bad shit! Nothing BUT bad shit!
My thoughts…
Okay, I sense that they did this shit cause they miss me. I know the courts out, LE, folks, follow my blog and with that said that is probably how they learned of my best friend's name. That said, since it's been a looong time they probably did this mix up to reel me back in, get my attention cause they probably miss my antics.
That said, here are some of my antics just to let cops know that my Spirit is not down:
I note here that I am going into the men's bathroom (J/K) but I've accidentally did it a few times in my life…
I also peep – as a sense of nostalgia – how the mall near the courthouse smells like my elementary school cafeteria – I swear!