EDIT: I SPOKE WITH A "SUPERVISOR" DISPATCH (I SENSE THE SAME MOFO WHO DID IT) HENCE WHY THEY GOT 1 STAR ON YELP FOR IMPINGING ON KID'S SAFETY:
Buy audios here
[purchase_link id="31347″ text="Purchase" style="button" color="blue"]
Just today I had this strange experience with a bus driver – this fat black dude I sense – who was driving up the pch at around 1:15pm or 1pm Tuesdat, May 29, 2018 – and when I got on the road and started driving I noticed thar he pulled over to the side of the road. As I drove up the PCH headed for Topanga Canyon Blvd, I noticed that he turned his wheel onto the side of the road in which I was driving on so as to throw me off (that's an evil ass thing to do). Plus I recall when he passed my car once he honked his horn EXTREMELY LOUD so as to wake me up ie fuck with ne while I was parked on the side of the road. See, things happen for a reason…
I went online and found these yelp reviews saying the same thing which can be read here:
https://www.yelp.com/biz/mission-school-transportation-los-angeles
https://m.yelp.com/biz/mission-school-transportation-long-beach-2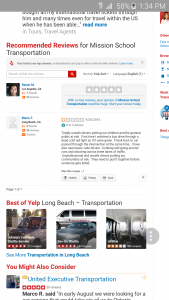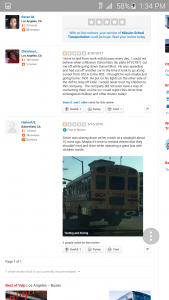 Interestingly, regarding the Long Beach article, here is what (probably the same bus driver who was reviewed there) had to say: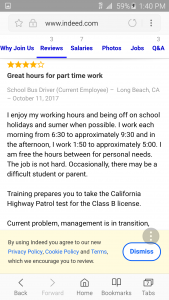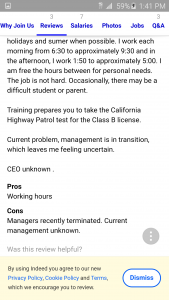 – Meaning the company LETS unstable mofos like that work there AND enable to do and thus get away with that fuckery…
I see his ass stop by that food truck on the PCH near Topanga Canyon Blvd. Imma get his ass next time I see him.(I know his goofy ass is gonna "test" me but I'll have my 25lbs or maybe 40lbs dumbbell out, waiting for you)…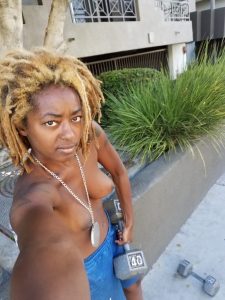 – I'm also gonna get a picture of his FAT BLACK ASS next time I see his greasy food NIGGER OBESE SILVERBACK GORILLA GREAT BLACK FAT NIGGER (I HATE NIGGERS) APE ASS AT THAT FOOD TRUCK, FUCKING WEIRDO ASS NIGGER!
– I also wanna say, for real, on the psychic type I saw this NIGGER, THIS FAT BLACK SILVERBACK APE GORILLAS IN THE MIST – NIGGER – trolling for YOUNG UNDERAGED GIRLS, hookers, sex workers on Figueroa (a hoe stroll) in Los Angeles.

I also get the sense he on crack as well!
While Trump building the wall for the spicks, someone need to send this NIGGER FAT BACK BLACK NIGGER GORILLA APE (aka outdated farm equipment = slavery) back to APErica otherwise known as Africa (pronounced A-FREEK-A, LOL)!
Anyways, that said, this company – I mean, if they're employing crazy people like this – NEED TO BE PUT OUT OF BUSINESS! I don't have kids (I recently miscarried) but if I did and given the reviews above I WOULD NOT ENTRUST MY CHILDREN TO THOSE PEOPLE!
That said, I peeped someone in the review mentioned that there was no way to contact them. Well, here are their numbers (They go under "Atlantic Express").
For Mission Bus Transportation in LA:
and Mission Bus Transportation of Long Beach:
I already called them today which you can hear, here:
and which you can see, here: