I KNEW IT WAS COMING:
I peep this one on some gay shit since she likes this El Dyko youtuber: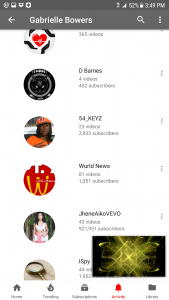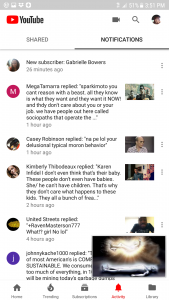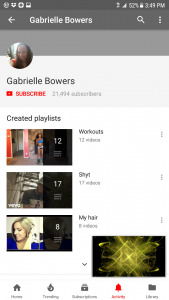 Here another fool (I can tell this ain't a sincere "fan"):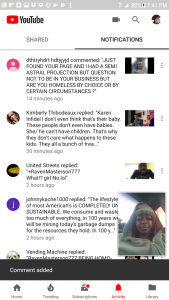 AND – ALAS, LO AND BEHOLD – NOT TOO LONG AFTER POSTING UP ABOUT JOHNNY GOSCH (AND BEFORE THAY EXPOSING TROLLS) I GET THIS NIMCUMPOOP (EMPHASIS ON CUM) TALKING SHIT ABOUT EXPOSED OCCULT SHIT I DO WHICH I'VE ALREADY EXPOSED (I ADMIT AND HAVING ALWAYS ADMITTED BEING A SPIRUTUAL SCIENTIST, AN OCCULTIST BUT NOT NO FUCKING BABY MURDERER LIKE MARINA ABRAMOVIC):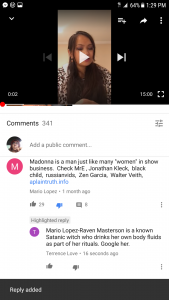 I'm getting BESEIGED by all these new subs whom I've never seen before, who for some inexplicable reason are now subbing to my channel – people I ain't never seen before who are just COMING OUT THE BLUE TO SUB TO ME!
Two of em got VERY, VERY similar logos…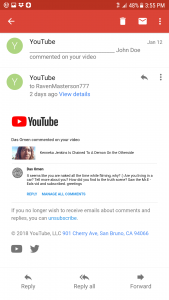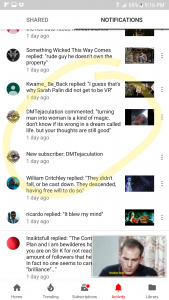 I even had a crakkkaroach argue with me about not accepting the queers and not with the originator of the comment, calling me a "racist" (you know it's a crakkka!).
I will tell you why this is happening. I notice most of these new subs who are coming to sub to me "out the blue" are white or gay or on that new alternative weird fluid culture shit we see is prevalent in America!
NOW I said for the longest that they are gonna try to recruit me! It starts with encouraging white folks – curtosey of youtube – to come to my channel. THIS IS A TEST I recognize to see if I am willing to "change up my style and appeal to the masses" so I'll become what they want me to become which is this: https://toplessinla.org/2017/06/22/the-illuminati-trying-to-recruit-me-to-be-the-antichrist/ That said, I see the shit for what it is! I'm not gonna change (whites are sent to change the dynamic of how you as a black person or org do or run things). Not gonna happen! You can keep your rainbow coloured fag queer coalition, I'll keep telling my truth. In the meantime I'll keep watch on my shit and make sure not intruders intrude on my platforms.