Not too long after writing this:
Youtube ILLEGALLY Won't Accept Submissions From My Email IN VIOLATION OF COPYRIGHT DMCA Law
I GOT HIT WITH THIS!!!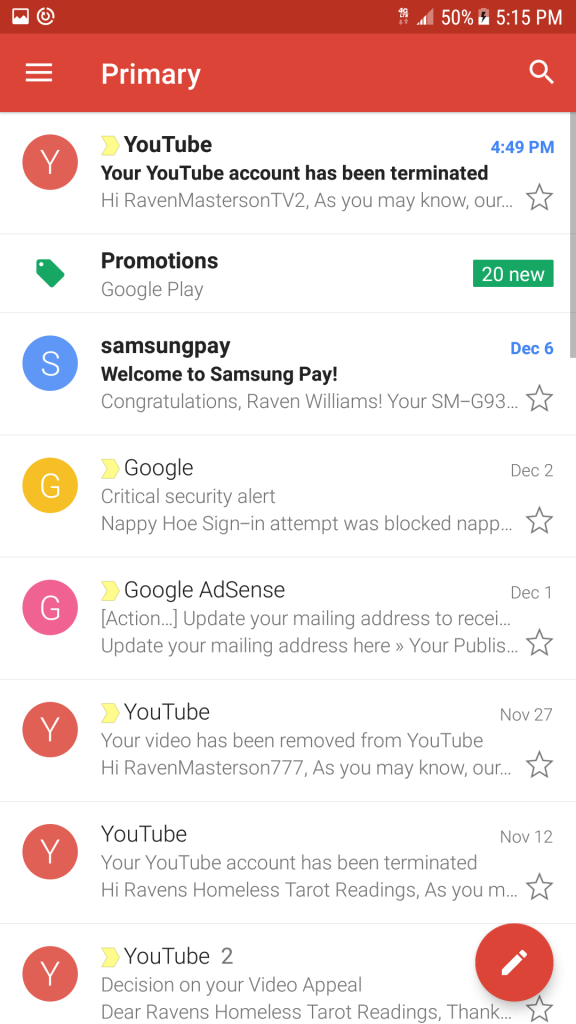 It says AT THE TOP OF THE EMAIL in case you haven't caught it that my channel was TERMINATED
Note WHEN THE ARTICLE WAS WRITTEN vs WHEN MY ACCOUNT GOT TERMINATED!
Google, keep the EVIDENCE ROLLING!!!!