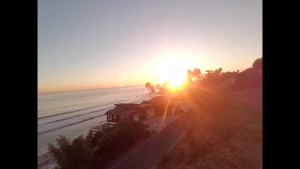 – Screenshot taken from the video you about to see below…
As you all know, I have a veritable COMPULSION to take pics out in Malibu: I just can't help it!! Anyways, here are those pics featured with a BEAUTIFUL video of Malibu at sunset AND at night (tho. much could not be seen with that NO MATTER HOW MUCH I LIGHTENED IT):
Buy vid here [purchase_link id="29788″ text="Purchase" style="button" color="blue"]
Here are some BEAUTIFUL PICTURES (Perhaps the most beautiful!)!!!
Here's some more for you ALL TO ENJOY!!! TAKE CARE!
– There are, approximately 66 PICS IN THAT GALLERY THERE, SMDH, LOL!
Now here is that homeless dude's camp who I talked about here last week: https://toplessinla.org/2017/10/29/homeless-crakkkaroach-tells-me-he-own-public-property-no-trespassing/
– The number of pics here is "11": Funny, I've been seeing "66" and "11" COMBINED ALLL DAY!!!!
Here some ugly ass edifices:
#DONE