I say this in this video here:
Buy vid here [purchase_link id="29703″ text="Purchase" style="button" color="blue"]
HONESTLY, I HAVE A THEORY THAT ALL THE BAD LUCK BLACK PEOLPE ARE FACING IS DUE TO FUCKING AROUND WITH "ANCESTOR WORSHIP" THROUGH THE AGES (NOT NEGATING THE RESPONSIBLITY OF THE CRAKKKAS FOR WHAT THEY HAVE DONE) WHICH HAS BASICALLY ALLOWED US TO ATTRACT AND HOLD ON TO DEMONS (EVERY TIME I LOOK AT PICS OF ANCESTOR WORSHIP I GET THE SENSE OF DEMONS IN THEM) WHICH HAS CAUSED US ALOT OF MISFORTUNE AND IN MANY CASES – FROM MY EXPERIENCE – GOT US WITH HATEFUL, NASTY DISPOSITIONS! – FROM MY EXPERIENCE, THAT COMES FROM DEMONS BEING IN YOUR AURA AND MANIPULATING YOUR ENERGIES… Thus, emotions…
Some of them MAY have been crakkkabeast slavemasters, rapists, child molestors… YOU DON'T KNOW WHAT THE FUCK YOU LETTING IN! You have to he careful what spirits you let into your life. Have the gift of discernment but – even then, see, here's the thing: You are dealing with entities, spirits which we have ourselves which we call "souls", that are 4th dimensional, 5th dimensional, 6th dimensional. That said, they are of higher dimensions than us and can trick us cause they are not confined to time and space and other unspoken rules which we are since (until we go to sleep and leave via our spirit bodies from our 3D selves) we are bound to limited 3D bodies in our every day lives who can play tricks on us as a result. Think about it! Watch "Flatland" which features literal 2D characters in a 2D world who are visited by 3D characters – us – who are, in their 3D minds "Gods" which you can watch here:
That said, cause they are NOT bound by the laws of 3D physics, they can play tricks on us just as WE could play tricks on the "Flatlanders".
That said, watch this video on a woman who can capture on tape higher dimensional beings. Note at what she captured: A higher dimensional man running through his dimensional space. Alot of it is science and common sense. (NOTE: I SWEAR this some Mandela Shit cause when watching this vid, I SWEAR awhile back it also had a still capture of a man wearing a blue jogging suit who looked like you and I who was running through 4th dimensional space [which is 5D] where the reptilians reside):
This channel here (GREAT channel I must say WHICH I USED TO WATCH A WHOLE LOT BACK IN THE DAY and puts this all in perspective):
https://www.youtube.com/user/10thdim/videos?disable_polymer=1
Where the basic physics of these "spirit beings" get broken down:
We see what they can do get manifested in the form of "magic tricks" performed by entities such as here (They call them "demons" when in fact they are 4th dimensional entities):
It's all a matter of physics, really and as science has said – you have an entire ocean of power stored in OUR very own brains, consciousness, much untapped so what do you need these djinn like Baron Saturday, astral Crakkka Christ for when the very power is in you!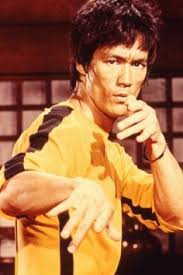 BTW because Bruce Lee opened and mastered HIS own power, he defeated the demon whom he was sacrificed to and didn't end up like Christopher Case, here:
https://www.youtube.com/watch?v=88LgENro-14
Weaklings sell their power to djinns (I know a girl whose life is FUCKED UP cause she fuck with those things and is STILL CONVINCED they are helping her – smdh!), REAL POWERFUL PEOPLE WORK WITHIN AND RELEASE THE DRAGON – THEIR PERSONAL POWER – FROM WITHIN!