Lost Hills sheriffs station deputy Deputy Thieme is a sexual predator of black women: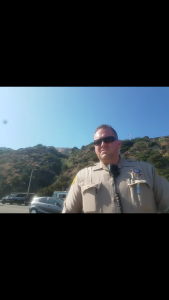 Here more screenshots of Deputy "Bull Connor": THIS NIGGA SURE ASS HELL DON'T LOOK LIKE HE A FUCKING COP IN A NICE, RITZY – MODERN – PLACE LIKE MALIBU!!! COUNTRY FED, APPLE BELLY, FAT ASS PIG (AND I MEAN THAT IN THE LITERAL SENSE!!!!) JUST DON'T FIT IN, LOL! Here some more, lol: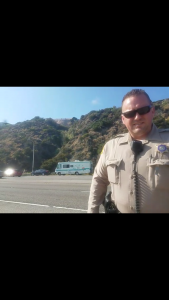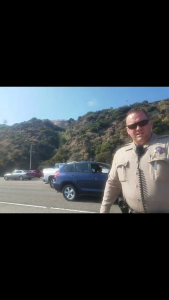 God, this mofo fat and ugly and surely don't belong in no fucking Malibu!!!
I believe based on the tarot cards that I threw on this fat obese landwhale (I believe search and rescue need to hire him next time to clear out the water BY DROPPING HIS FAT ASS INTO THE PACIFIC OCEAN next time someone's drowning), this MOFO is Youtube user, "Blacklight" ("Blacklight" is what cops use to search for SEMEN – something he ain't seen since you KNOW his dick is hiding under all those tubs of lard – and shit in usually SEXUAL ASSAULT cases and who else would use that term BUT A COP [here is the channel: ] AND – psychically – I GOT THE SENSE IT WAS A COP AND THUS, HIS FAT ALBERT ALBINO VERSION LOOKING AZZ) whose RACIST (Nigga, I mean, CRAKKKA, CONSTANTLY USING THE WORD, "NIGGER"), MISOGYNIST, PROJECTING (I KNEW IT WAS HIS FAT ASS WHEN HE SAID, "NO, YOU FAT" AFTER I WROTE HE WAS FAT WITH HIS FAT ASS, FAT WATER HEAD SELF), STUPID ASS (Talking about, "You going to jail, baby girl" – LIKE HE IS IN THE KNOW – AND WOULD KNOW SINCE HE IS A KKKOP) and his fat, stupid ass comments you can read down here below: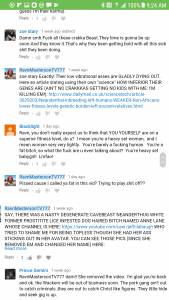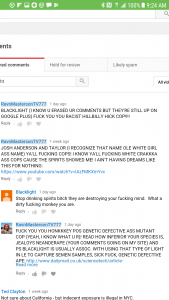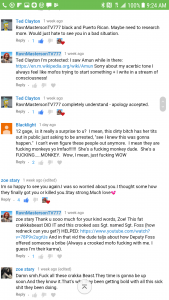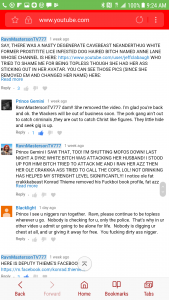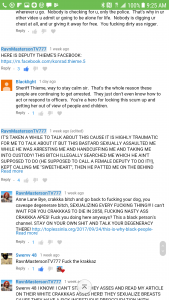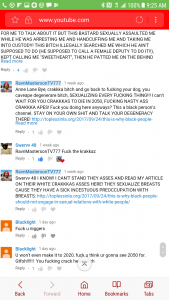 Here is the definition of "Blacklight" using that name as if he CAN whip out his dick WHICH HE AIN'T SEEN IN AGES SINCE HE'S SOOO FAT AND ALL THAT FAT IS HIDING HIS SNUBBY 1 1/2 CM MICROPENIS LIKE A FUCKING TIDAL WAVE OF FAT!!! ONLY WAY HE'D FIND IT IS VIA THE SMEGMA CRUST COMING OUT!!
Where the FUCK do they find these deputies. WHAT IS HE EVEN DOING ON THE JOB??? WHAT THE FUCK DOES HE (ASIDE FROM ARRESTING ME?) DO WHILE ON THE JOB? He can't run, chase after suspects. All he does is EAT!
IT SHOULD BE A CRIME TO BE ASS FAT AS HE IS ON THE JOB!!!
Now, this FAT ASS FUCKER came to my attention as I was walking away from the beach commode.
Look at the interesting thingz they write in there…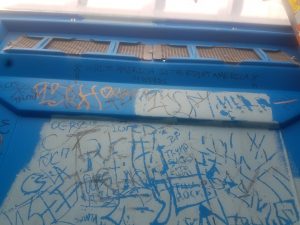 I agree with this…
88 Not really, lol, since my dad was one (Deputy DOOFY aka LORD OF THE ASSES WAS LATER ON TALKING SHIT ABOUT MY DAD)88
This was truly sad…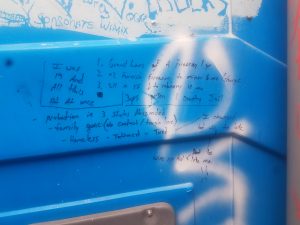 Anywayz…
Next thing I know, I SAW HIS FAT ASS SPIN AROUND (The car, not HIS FAT ASS CAUSE IT'S IMPPOSSIBLE FOR HIS ROUND, HUMPTY DUMPTY BAD BUILT, NO NECK HAVING DOUBLE D BREASTS HAVING ASS TO PULL OFF THAT MOVE), walk up to me – as you can see in the video – and tell me that I am being charged with "indecent exposure" (Now, tell me, with his Double Double D's ass sized BREASTS, IF THIS BITCH WERE TO TAKE HIS SHIRT OFF, YOU CAN'T TELL ME YOU WOULDN'T BE "OFFENDED" BY HIS MANBOOB, HAIRY, CAVEAPE ASS!). Here is HIS complaint (MOFO LIED!!!):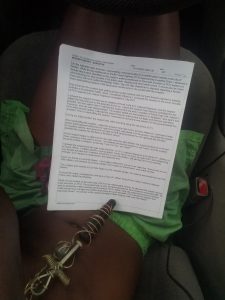 – Funny thing is, he said, "He was the offended party" thereby effective making him "the victim" (dumbass ain't supposed to be "the victim" in victimless cases like this) prob. because I got a better body than he does even though he sports sports bras I bet ya for his Double D (DD) titties, lol!
Followed by the video…
Buy vid here [purchase_link id="29648″ text="Purchase" style="button" color="blue"]
Anyways, here is what happened, despite my telling him that other deputies signed off on it – recognizing my rights (they ALL happened to be men of color and one white CHP officer) – including one sergeant – THIS BITCH STILL HAD THE NERVE TO ARREST ME, at first saying to me (conveniently, after he took the camera out of my hand), "Is that a gun you pointing at me?" followed by, "You people (by, "you people," I wonder what this hard broiled built egg really meant?), "You think I am afraid of your camera?" I recall he said that about twice!! Then he proceeded to grab the cellphone out my hand which I was using to record him with, BASTARD DROPPED IT TO THE GROUND, CAUSING IT TO CRACK! Then, I remember him handcuffing me. I recall all throughout the ordeal, the bastard kept calling me, "Sweetheart" – letting me know that there were sexual implications ON HIS END, especially while handcuffing me (I recall at one point while handcuffing me he said, "Oh, you an aggressive one, aren't ya!?" EVEN THOUGH I WAS SHOWING NO FUCKING RESISTANCE THOUGH I SHOULD HAVE!!!), He said, "I know ALLL about you. I've seen your videos. You WANT THE COPS TO BE CALLED ON YOU! You want us to come. You want our attention, SO NOW YOU GOT IT!" I recall him at one point taking off his eyeglasses – he got beady ass blue eyes – and grinned at me with a wide smile (nigga had shark teeth and looked like a water head shark). At one point – weirdly – he said, "I don't watch your videos" and this was right around the time I explained that – in another video – a sheriff's deputy, including a sergeant in these two vids here:
Buy vid here [purchase_link id="29524″ text="Purchase" style="button" color="blue"]
…SIGNED OFF ON MY BEING TOPLESS!!!
That said, I remember him saying, "We are NOT LAPD!", "We can do whatever we want (strangely, a Cenk Uyghur looking deputy – Deputy "Wacker" – said the same thing when he thought I wasn't filming in regards to searching my car and violating my 4th amendment rights) and, "I don't have to call a sergeant like the LAPD does" in response to my asking for one.
At one point, he searched me which I believe is in violation of policy (I believe only a female deputy can do it) and his ass seemed real excited to do it, asking me, "If I had any drugs on me?" while – from what I recall while wearing his blue gloves – searched my pockets which were real tiny and if I had any that shit I would figure would be protruding mad out! Anyways, I said to him: "Aren't you supposed to get a female deputy to search me?" to which he replied, "We have more guys than women at that station. We can't wait for females to search females. We don't have time for it. Plus you ain't wearing anything anyways" which makes me wonder WHY HE SEARCHED ME!!!
It was at that point as I was getting into the car (Read the report where he says basically: "I put my right and left hands on both her right and left shoulders." Now, I have been arrested before by both males AND females – I HAVE NEVER HAD ANYONE PUT THEIR HANDS ON MY SHOULDERS OR REALLY ANY PART OF MY BODY TO ESCORT ME INTO THE PATROL CAR so why the FUCK would he write that??? (To save face?).
Anyways, AS I GOT MYSELF INTO THE PATROL CAR, I FELT HIM USING HIS FINGERS TAP ME ON THE BOOTY!
Anyways, I was like FUCK NO! AT THE END OF THE DAY, I WAS NOT GONNA JUST LET SHIT SLIDE, GET PTSD, AND "WOULDA, SHOULDA, COULDA" THE HELL OUT OF MYSELF!! AFTER ALL, A BLACK WOMAN NAMED MITRICE RICHARDSON WENT MISSING AROUND HERE – THEN TURNED UP A YEAR LATER – IN 2010 – NAKED AND DEAD IN A FUCKING AREA ONLY LOCALS AND COPS KNOW ABOUT!!! See bitches erroneously think cause I'm homeless, I'm helpless and they also, by default of their own stupidity too – think I am "crazy" as well ("Crazy" is a stupid person's way of saying YOU ARE SMART as a female deputy at the Compton station insinuated when I was walking around topless and detained/ harassed for it by saying that "Some people are so smart THAT THEY ARE CRAZY!!). That said, NIGGA FUCKED WITH THE WRONG ONE! I MEAN, IT STARTS WITH AN ASS TAP, THEN WHO KNOWS WHAT IT WILL GRADUATE TO FROM THERE. I already sensed his energy (he has a brown – I saw red, but the gentleman down below saw "green" – WITH GREY (VERY DANGEROUS AURIC COLOR TYPE TO BE AROUND) and knew he meant bad so who knows HOW FAR (I GOT THE SENSE HE WAS "TESTING" ME FROM THERE!!!) HE WOULD GO!
In no uncertain terms, I called him out! He got pissed and hit me with 243pc (a cover charge designed to cover A CORRUPT COP'S ASS WHEN THEY KNOW THEY DID SOMETHING THEY SHOULD NOT HAVE DONE!!!) – which means, "Assaulting a police officer."
That said, while sitting in the back – I recall his fat nasty sick white nasty shark teeth degenerate looking ass say, in a taunting manner: "OHHHH, you hit me! I'm gonna hit you with, 'assault on a police officer!'" and at one point he said – practically admitting he was in the wrong by saying, "You turned a nothing (314pc arrest) into SOMEthing (243pc)!"
That said – later on – his fat, great white shark teeth having ass jumped his fat ass into the front of the car, rounding about it (as big as his ass is, he can go 'round the world) then plopped his big fat (great) white shark teeth having ass into the front seat of the car then started looking through my phone – taking it apart, saying, "Let's see if you have any drugs in there??? (Fat ass was probably looking for meth) and I mean LITERALLY taking it apart (Fucking fat bastard!)!!!!
– I also recall his nasty, perverted ass using his personal phone – and Iphone – to record!!
Also, he made a comment after I said: "What's gonna happen to my car?" saying, "Oooooooo you gotta car? I'm gonna take your car keys, go over there, find out which one is your car and have it classified as "abandoned" AND HAVE IT TAKEN AWAY (I recall at the station as I was being processed THE SADISTIC BASTARD LAUGHED), KNOWING FULL DAMN WELL I AM HOMELESS AND I LIVE OUT OF IT (Deputy Sgt. Foss, who this guy talks about here:
…saying it's the Ford Mustang)!
That said, before the FAT GREAT WHITE SHARK TEETH, FAT ALBINOID BASTARD WAS ABOUT THE TRANSPORT ME TO THE STATION, HIS GREAT FAT WHITE SHARK TEETH HAVING ASS CAME AROUND THE CORNER AND SAID, IN NO UNCERTAIN TERMS THAT I SHOULD ABSOLUTELY AND WITHOUT QUESTION ALWAYS OBEY HIS AUTHORITY AND NEVER ASK QUESTIONS AND THAT HIS PROBLEM WITH ME IS THAT I AM NOT OBEDIENT TOWARDS AUTHORITY.
I said that I was gonna curse his wife and lil girl. He said, "Wrong, I'm not married and I have no kids!" (I'd believe him if I were a NORP with no psychic abilities given how fat AND ugly he is but then again you have house-hoes who'll MARRY an ugly thing like that FOR LIFE [Doing 1 – 18 = get it, that's the time it takes for a lil bastard to GROW UP – INSTEAD of just kicking his azz OUT "when the time's up!"] since he does get a pretty good pension which you can see here):
WAIT… How does he go from making $30,000 something in 2013: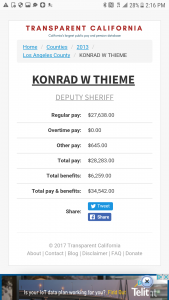 To a base $100,000 salary IN A YEAR (2014)???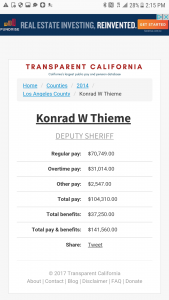 …Crooked bastard (bet the books ARE BEING COOKED!!!!)…
ANYWAYZ, A review I acquired off his Facebook here before he decactivated it: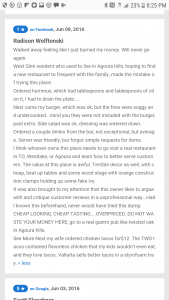 …regarding his experience at a restaurant named, "Cammarano", in Simi Valley WHERE HE ADMITS HE DOES IN FACT HAVE KIDS – LYING BASTARD (IF ONLY THEY KNEW KONRAD THIEME AKA DEPUTY RADISON WOLFTONSKI WAS A RAPIST AND SEXUAL PREDATOR)!!!!
– He writes under the moniker, Radison Wolftonski – sound like some racist shit right there!
Speaking of which – eerily – while in the car I said to him, "YOU COULD BE HANDLING RAPES, REAL CRIMES, ETC." In response, I got an eerie vibe, REAL EERIE VIBE when he replied back saying, "Yeah, I was just about to go to one (a rape) BUT… I am stuck here, dealing with you."
I SWEAR blood chilled up my spine when I heard that. Like this nigga literally DOES go around, looking for vulnerable females to take advantage of. It was around that time he departed to the station.
While driving to the station, the Fat Bastard put on country music (deliberately to irritate me), power tripped, talking about how they (LASD) ain't LAPD, how they don't have to follow the rules… like LAPD, talked shit about my dad, saying he didn't raise me right, and how practically he was gonna make me "respect his authority" (more will come back to me, soon!).
That said, when we got to the station – I recall him telling one of the female deputies that I wasn't wearing a shirt and to go fetch me one practically and bring me in.
That said, when I was finally brought to the station, I was told that a sergeant would speak to me after I asked for one. The first one to speak to me was Sgt. Brandon Patin whom I had seen at the Lynwood sheriff's station back in 2012 when I used to go copwatching. Here he is here: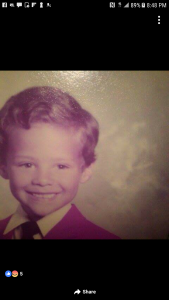 Here another one…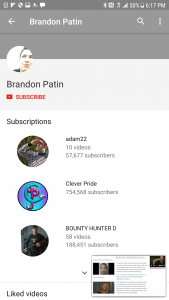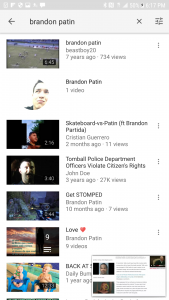 -These are screenshots taken off his Youtube channel…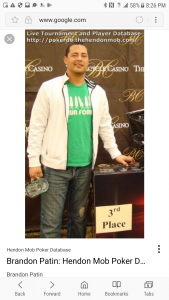 And another…
He CLEARLY an octoroon!
While speaking with him, he hinted in no uncertain terms that "if they could get me on tape "admitting" that deputy Thieme did not sexually assault me, then "he would go his way" and I "could go mine" insinuating I would get kicked out since the 314pc – which they already knew to be legal anyways – he initially handcuffed me for (that charge got thrown out of court) was bs but THEY WEE GONNA MAKE THE ROUGHER COVER CHARGE OF 243PC STICK!!! I stood steadfast, stood my ground, and refused! All throughout he was saying he, "Knew me," told ne that I had "a temper" while saying all throughout that deputy Thieme is a good deputy and did not do anything (This officer down below was nominated as "Officer of the Year" and looka what this POS DID!!!!):
…He went on to say that "I had a problem with authority" (meaning cause I'm woke and question things THAT'S A PROBLEM), a problem with cops, asked me if I had accused a deputy of punching me (I remember him when he was a regular deputy at the Lynwood station and even said he remembered when I asked for a ride along to which he refused), said I looked pretty with red hair, he had no problems with the "topless thing" and that was about it!
Then… Sgt. Foss came out and in a vulgar ass manner asked me repeatedly – over and over again – if Deputy Thieme "touched my ass?" AS IF HOPING FOR A DIFFERENT ANSWER! PS I think he looks like based on my psychic senses a redneck reptilian. I can SEE a reptilian dwells in him!
At one point, he asked if I wanted to put everything on tape. I said, "No" (this is significant because later you're gonna hear them say on the tapes they did tape record me WITHOUT MY PERMISSION then still filed a complaint WITHOUT MY PERMISSION). I recall at one point after I told him, "No", they – Him, Sgt. Foss who was doing the filming and Lt. Minster (same one who took my complaint Wednesday night on Oct. 11, 2017 after having called and having no other watch commander accept my request to file a complaint AFTER I GOT OUT OF JAIL – which I will explain the significance of later – and even had one hang up on me which you will hear later) went and got a camcorder and STARTED RECORDING and it was only when I said, "I'LL WAIT FOR A LAWYER" DID THEY LEAVE!
Now, I did not complain there for TWO REASONS:
1) Remember the Mitrice Richardson tapes? Many people reported hearing it heavily edited.
Thus, as a result, I didn't trust them to record me when I was in a very bad situation and at a major disadvantage since I didn't have my phone (I was in jail and they booked it into evidence for recording them) to record them BACK to monitor everything..
PLUS…
2) When something traumatizing hits me (Yes, we blacks can be traumatized), all the facts don't come to me just yet! EVERYTHING IS JUMBLED in my mind and I remember being worried about my car (cause they impounded it at some point) since I live out of it since I am homeless, how was I gonna get back, what was gonna happen, etc. Given the circumstances, I wasn't in the best state to make anything official and put anything in writing much less on video…
Anyways, I spent about 9 approximate days in county. When I went before the judge, of course, the 314pc "indecent exposure" charge got thrown out but NOT THE 243pc – battery on a cop (they made that one STICK!). I neglected to tell the judge in court that I had a court date on 9-11. Looking back, I am wondering if that coulda helped me get released on OR? Nonetheless – even though I showed up to all my past court dates (I did get warrants for the unjustified "artist loft" incident which you can read about here:
https://toplessinla.org/2017/06/12/lapd-are-really-out-to-get-me/
WHICH SHOULDA NEVER BEEN GENERATED – all goes back to "selective enforcement" and two others that are really NON FACTORS since I had become homeless and lost my car in part DUE to the artist loft incident which is why in the melee and I couldn't ahow up since I was living in my fucked up ass car at the time and some like the artist loft situation were created for crooked reasons just to fuck with me for past copwatching to say the least!), I was not allowed OR since the COVER CHARGE RENDERED ME A "FLIGHT RISK!!!" That said, as a result and under duress – I was forced to plead "no contest" just so that I'll get out and be able to get back to my car – My home!
While in jail, notably, I had a very vivid vision in which I was told to REFRAIN from alcohol or any type of meds and then there were some lil older black people – dressed the same way people did in the Civil Rights Era. They escorted me to a huge television set where – as if they were rolling credits – showed me the names of Civil Rights leaders who've come and gone. Darren Seals' name was up there. If you don't know who he is, here is info:
Great article on how he spoke out against "FAG LIES Matter" aka "Black Lies (the movement was for faggots) Matter" aka Black "Lives Matter – yes, for profit, as far as those black FAGGOTS ARE CONCERNED!!! – Here (copy this in case CLUCKERtube aka Youtube takes it down!):
https://thecorrespondent.com/5349/meet-darren-seals-then-tell-me-black-death-is-not-a-business/1512965275833-fe73c5b1
The title here basically pinpoints the true culprit:
http://hotepnation.com/black-lives-matter-killed-darren-seals/
Anyways, all the names of civil rights leaders who had gone had their names crossed out. I was told, "It was NOT my time."
Also, a seer, later on – she was Afrikan – told me that she heard "people," spirits saying to her in ghostly form that: "What was happening to me was not right!"
When I got out, because the deputies impounded my car AND kept my cellphone (supposedly for "evidence" – I had NO WAY of contacting anybody once I got out! I woulda literally been sleeping on the streets had it not been for my intuition and something guiding me…
That said, at the string of a hair, I was able to accomplish the task of acquiring my car out the impound (they said they closed at about around 8pm and I got there by about around – 7:45pm and, thankfully, in the nick of time, I was reunited with my car/home.)! Othrwise, I woulda been homeless and out on the streets.
Funny…three times did I see in THREE (Count em, "three", separate tarot card readings) 5 of Pentacles pop up meaning "instability" meaning I was gonna be on the streets until rescued by beings on the otherside:
…Funny, all throughout my readings for Nov. I keep seeing "The Tower" card pop up, the "Eight of Swords" and "The Chariot" along with the "Queen of Cups, Queen of Wands", keeps popping up so I know to be CAUTIOUS for the upcoming month!!
Once out, I tried to file an OFFICIAL COMPLAINT and here is what happened:
I called the headquarter's, Sheriff McDonnell's office here:
– Note, they had me on the phone waiting for 36 MINUTES, WHICH YOU CAN HEAR HERE!!!
Here's evidence I waited that looong: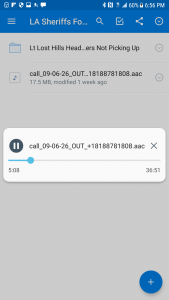 Now, when Sgt. Dunn (Beetle, j/k) didn't call back, here is what happened when I tried to go to the next level and call Headquarters:
Lt. DiMiallo never called me back. So, here is what happened after I tried to CALL BACK Lt. Minster after he had contacted me:
Here you can tell he hung up:
Now, notice here when I called back AGAIN it said, "Voicemail not set up properly":
Now, here is what happened when I filed the full blown complaint with the Lt. Minster; To note, He was the same one who was there that night – and approved – my false arrest which I feel PRESENTS A CONFLICT OF INTEREST and which you can see down here: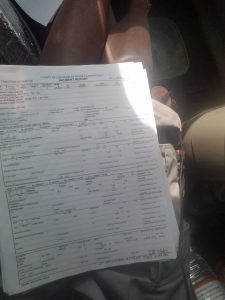 Now, note Lt. Minster says that "my complaint was already taken that night" WITHOUT MY PERMISSION when I was arrested…
Now, note how the watch commander here says that my complaint was taken on WEDNESDAY NIGHT (When I gave my official account):
I went to his restitution hearing (sick bastard) and, surprise, surprise! HE WAS NOT THERE!!
Buy vids here [purchase_link id="29654″ text="Purchase" style="button" color="blue"]
…Because of this whole situation, I got PTSD. The other day – while driving – I SWEAR I saw him in his suv here:
Buy vid here [purchase_link id="29659″ text="Purchase" style="button" color="blue"]
HERE A CLOSE UP!!!!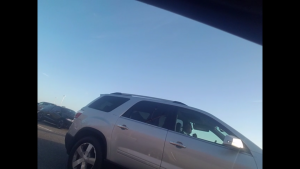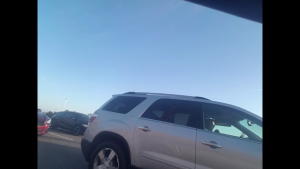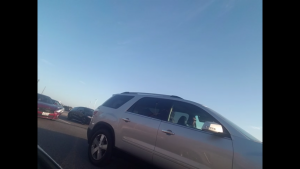 That said, once I got out… I found some pretty interesting things about Deputy Thieme. I notice that he is masquerading, pretending to be a baseball player who also goes by the same name of "Konrad Thieme" which you can see here:
Notice under the "Fisherman's Cove" review – THAT'S ALL THAT FAT MOFO DO in his offtime is review fucking restaurants – he says he went to "Sonoma State."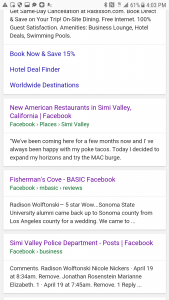 Well, a handsome man who actually became a pro baseball player for the Florida Marlins who also shares "Konrad Thieme's name" – bet the police PRICK stole that from him – also, coincidentally, graduated from Sonoma State: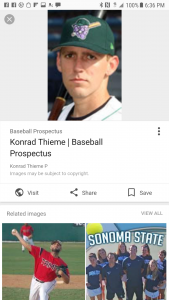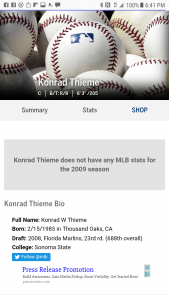 I don't know who this gentleman is but I wonder if this is a thinner FAKE Konrad Thieme, the same Free Willy rhino whose with the Los Angeles Sheriff's?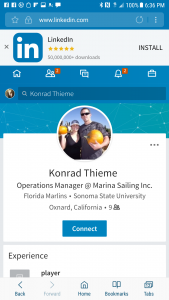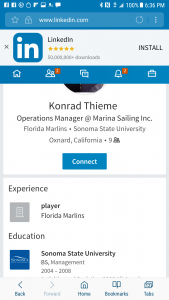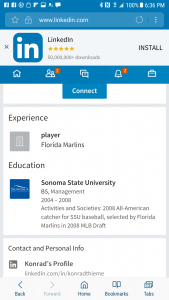 To reiterate – again! Here is the review he made about this restaurant named "Cammarano's" in Simi Valley (I brought it up to note the fact that he lied when he told me that he doesn't have wife and kids YET HIS REVIEW SPEAKS FOR ITSELF):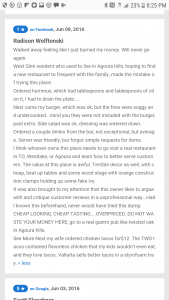 I brought up the review because I think it basically dovetails with the reasoning behind WHY HE IS PRACTICALLY TRYING TO STEAL THE IDENTITY OF A MORE SUCCESSFUL, ACTUALLY WEALTHY BASEBALL PLAYER WHOSE NAME IS KONRAD THIEME AS WELL (He doesn't need to take pics outside of $40 million dollar homes and pretend it's his, huh, Konrad? Like you did and I will show this later of you TAKING A PICTURE OUT OF ONE OF THOSE $40 MILLION DOLLAR HOMES YOU WERE CONDUCTING A POLICE INVESTIGATION IN [HOW UNPROFESSIONAL] AND STUNTING). I bet you envy those wealthy people out there in Malibu you were sworn to protect! I bet the baseball player who is cuter, THINNER, in shape, wealthier – you know, the one you pretend to be online – lives out there, too!
Now, this ain't no Beverly Hills restaurant but notice how his poor hillbilly white trash poor white TRASHY ASS police officer (fucking entitled) expects there to be "top of the line decor" and studded diamonds and the fucking red carpet laid out for his fat, sprawling ass – demanding ALL THAT from a practically run of the mill, conventional Middle American restaurant! THE NERVE OF THIS FAT BITCH!!! His sentiments basically are NOT about the restaurant, but his internal view of HOW HE SEES HIMSELF since, who, after all, makes all these demands on a small, struggling family restaurant and is evil enough to try to drive these people OUT OF BUSINESS all cause they didn't rise to the level of serving him like he in some 4 Star Beverly Hills restaurant??? Talking about "the decor" (nigga was complaining about the palm trees being FAKE AND SHIT), like he at a high class joint!!! FAT BOY, PLEASE!
NOTE:: strangely, I no longer have the review/exchanges he had with the owner – as if someone jacked my account and took it!)::
All in all, his words show someone who never achieved what he wanted to achieve in life! I get the psychic sense that HE WAS in fact picked on in high school and rued he would be great and powerful. That never came to be. Instead, he is a mere sheriff's deputy, never even making it to Sgt. or even two stripes (training officer). All he has is that lil plastic badge and that is – for him – compensation enough to make up for what he could never become and his abusive exploits in the field is compensation or, shall I say – retribution – towards a world he felt treated him unjustifiably, cruely and his ability to abuse us that comes from the power of his badge is more than enough to stroke his insecure ego – and allow payback against a world he feel has done him wrong and fuck him over, so he feels…
As for the review, the words in it show what an asshole – a complete goofy, fat and ugly, retarded imbecile he is with no strong sense of self, no self confidence, who hates himself, hates his job, hates others and thus like to take it out on other people!
He is a POS who lives his life to belittle others, make others feel like shit cause he himself feel like shit about himself!
HERE ARE SOME MORE REVIEWS (UN-SURPRISINGLY, THEY ALL CIRCUMVENT AROUND REVIEWING FAST FOOD JOINTS!!!!):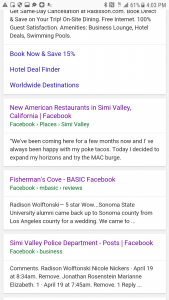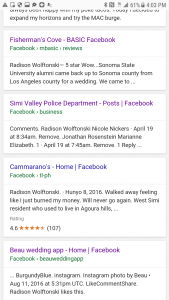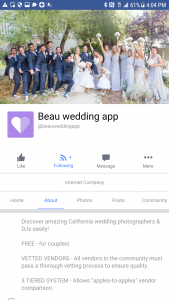 Here are some more pics I procured from off his
facebook which you can see RIGHT HERE: https://m.facebook.com/konrad.thieme.5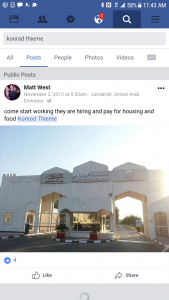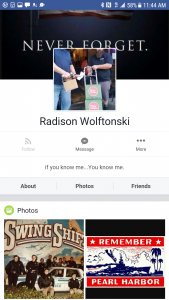 – Honestly, that "Wolf" in Wolftonski makes me think dude is a skinhead…
Here some mo…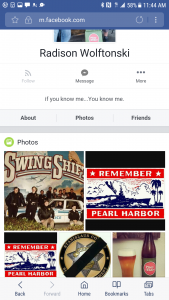 That's why he got that fat ass pot belly…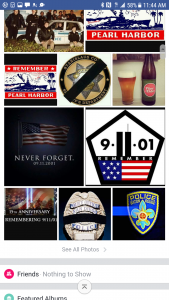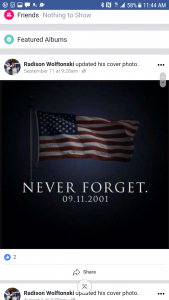 NOW YOU KNOW THIS A COP'S FACEBOOK!!
NOW, here is PROOF – WHILE ON THE JOB – OF HIM TAKING PICTURES, UNPROFESSIONALLY, WHILE AT SOME PERSON'S HOUSE DOING A FUCKING INVESTIGATION: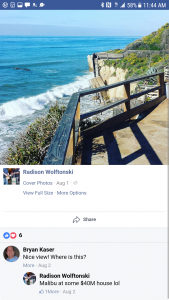 FAT BOY LOVES HIS BEER!!!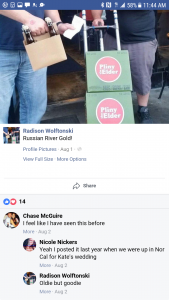 That's why he got that "Beer Belly!", funky, nasty looking ass!
His wife?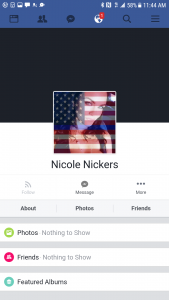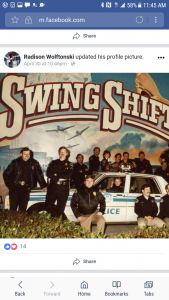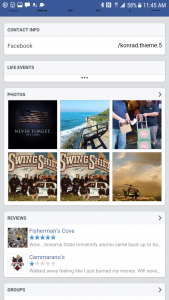 Here's his one of his friends – Matt West Music something…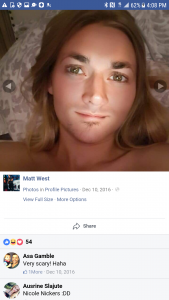 Now, here are some pics of dudes who are topless (…and funky looking – like I'm quite certain Konrad Thieme woukd be if he were to go shirless):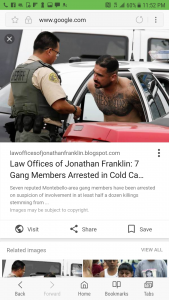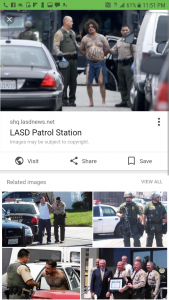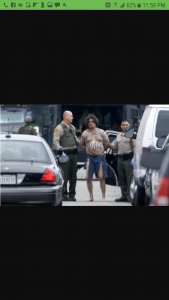 The thing I wanna say is, before I end this – this guy shows the life of what happens when you don't achieve what you want and end up falling into mediocrity. Based on my psychic senses, this guy went through A WHOLE LOTTA HELL IN HIGH SCHOOL, and vowed he would become "something great," like on par with Bill Gates at Microsoft. That never came to be because he never had confidence in himself. He "fell in line" with the rest of society – got a mediocre (not to knock that profession) job, got a mediocre life (wife and kids). Now he is stuck in a basic mediocre, banal routine in which he has to do something that goes against what he wanted to do because he traded freedom for security!
That is why he hates me!
This is something personal with him! I sense it. I sense envy from him, just as I do with all my detractors. See, my life isn't settled in a basic routine; I know myself! I know myself VERY WELL! I am friends with me! I love me. That said, I know I am not perfect but my philosophizing and spiritual path has brought me to a path in life in which I know myself ALLL TOO WELL, can call out my flaws AS WELL AS imperfections!
That's something he can't do nor will ever get the ability to do! Also, cause he has kids – he's fucked! Once you have kids, that's a wrap! Your life ends… so their lives will begin. That is why I never had anyone!!!
This is why – now, he lives his life to make others miserable; using his badge to do such! He reviews – rather miserably (as if he is a top food critic) restaurants, making their lives a living hell cause his is insignificant, boring, humdrum, nothing there…
He comes after me cause – despite some of the pitfalls of my life – my life is interesting! I got some degree of internet fame cause I am being me (which is why I REFUSE to do tv or work for others in that capacity cause you have to change who you are to make money and to me it doesn't make much cents when I'd rather be me and even risk being broke rather than be a sellout who trades herself just to not be broke; remember, I love me! I would never trade in me FOR ANY TYPE OF MONEY!!!). That said, Konrad did just that. He resents it! People have seen it in his aura online: a muddy mix if green, brown and BLACK (I have also "sensed" red as well since I can not really see auras in "real time!). That said, people like that, like Thalia Buitron, Angeline Alexis, they envy what they can never be; free, like me! Not changed or bound to society's conditional moral standards, conditional attitudes towards things (Valuing cars, money and FAME, like in the case of Thalia Buitron)! I HAVE evolved in overstanding where I see the overall picture of how the matrix operates and how this shit really don't mean anything in the grand scheme of things.
I have grown comfortable enough in my own skin to VALUE WHAT I VALUE, which is something the vast majority of the populace won't get and don't understand.
That is why Konrad Thieme came gunning for me that day, it was more than just being "offended" by my toplessness; he was offended cause I was being me!
To that, I say!