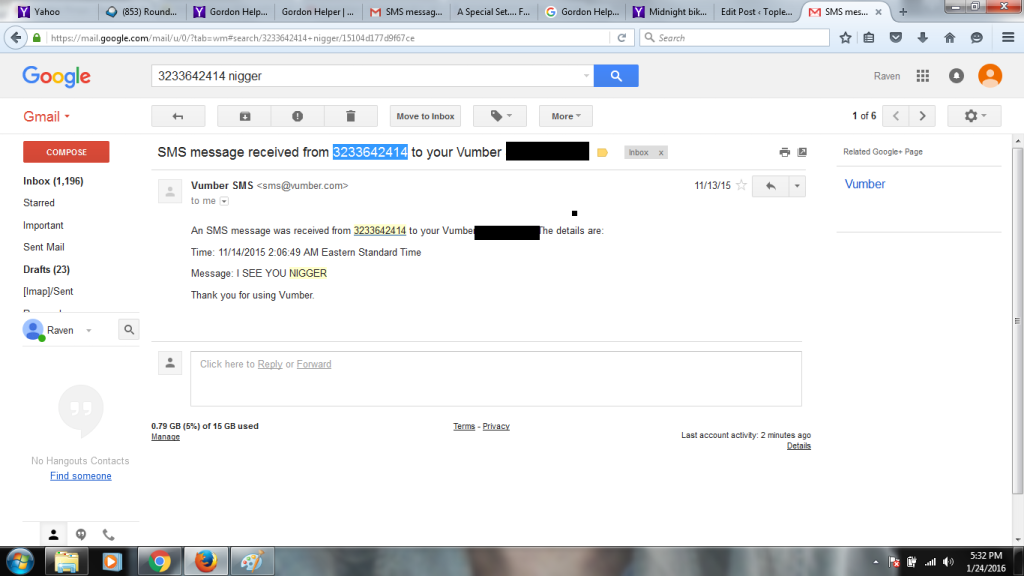 The emails should say enough:
He initially contacted me and disrespected my look cause of my perceived race and 50 million emails (on his part) later – well – here are his emails to me…
I guess 7 is NOT a lucky number, lol! Read all the BAD reviews left on this number here and here is a screenshot of their bad reviews: http://dncl.me/3233642414.tel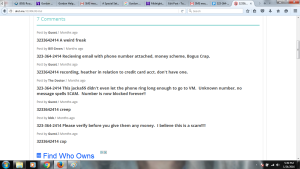 Stay away from this racist (his name I believe is "Lee" based on the answering machine's name stated): He is a white crackhead (maybe meth?) @ 818-457-2302 RACIST who likes to see black women out as gf's on backpage THEN call us all sorts of names which you can see down below: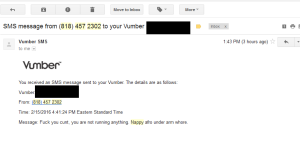 Here is another one to add: Jeffrey Gray 404-550-2224. You can hear just how creepy he is here:
*Note he says he just wants to hear my voice.
He never showed. The thing about it is he strikes me as one of these cracker barrels (my name for whites) who act as if his mere giving his attention to black women (he's from the South, Georgia to be exact) is doing us a favor OR is one of these serial killer mofos who likes to stalk women and he does not live to far. As a Satanist, I got something for his ass he comes here. That said, based on my research on his number, it strikes me he is/ was involved in two businesses: one in catering in Georgia and another dealing with hospice care which can be seen in the screenshots below: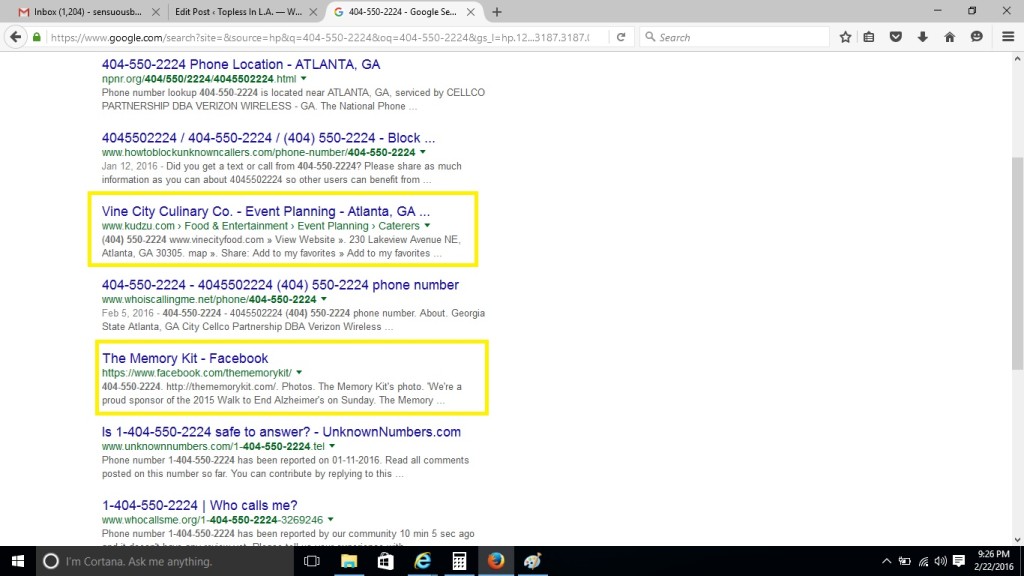 Now here are some of the creepy ass messages leading up to the phone conversation which you will hear that creepy mofo say: I just want to hear your voice.