This occurred at the Walmart in Torrance at: 22015 Hawthorne Blvd, Torrance, CA 90503. Phone number (310) 750-0179
This one was EXTREMELY traumatic to go through; extremely! Despite the civil rights of act of 1964 saying that you can't "treat people differently on the basis of race, GENDER, etc." this STILL happens.
Buy vid here [purchase_link id="28801″ text="Purchase" style="button" color="blue"]
This is why my next game plan of action is to change the law whereas, you can NOT discriminate against a topless womyn for being topless just as "lacktivists" have made it so that you can't discriminate against breastfeeding womyn breastfeeding in public. I think this monumental change will bring about a great effect where as more laws will become more receptacle and prudent towards respecting the rights of womyn, which will be the FIRST step in bringing down whore virgin complex patriarchal mores and values that control womyn's bodies! I also found it interesting that the "lady" in the video commented on how Walmart is "family oriented", nevermind how they use underage labor in less developed, so called poorer nations, nevermind that Easter also falls under Adolf Hitler's birthday as well as the anniversary of the of Columbine tragedy! So so much for saying that Walmart and Easter are "family oriented" and that I was breaking moral rules – and ground – by going in there "topless" which has never harmed anybody – as a matter of fact, it is my breasts that gives kid "life" and not kill kids like the aforementioned child labor that Walmart partakes in along with Hitler's birthday and Columbine's anniversary, which so just happen to "fall" under the same day as the so called family oriented "Easter Holiday" which they also cited as reasons to not let my life baring breasts go in for being "lewd". 
I would also like to extend the time to thank the Torrance police for respecting my right to be topless in public.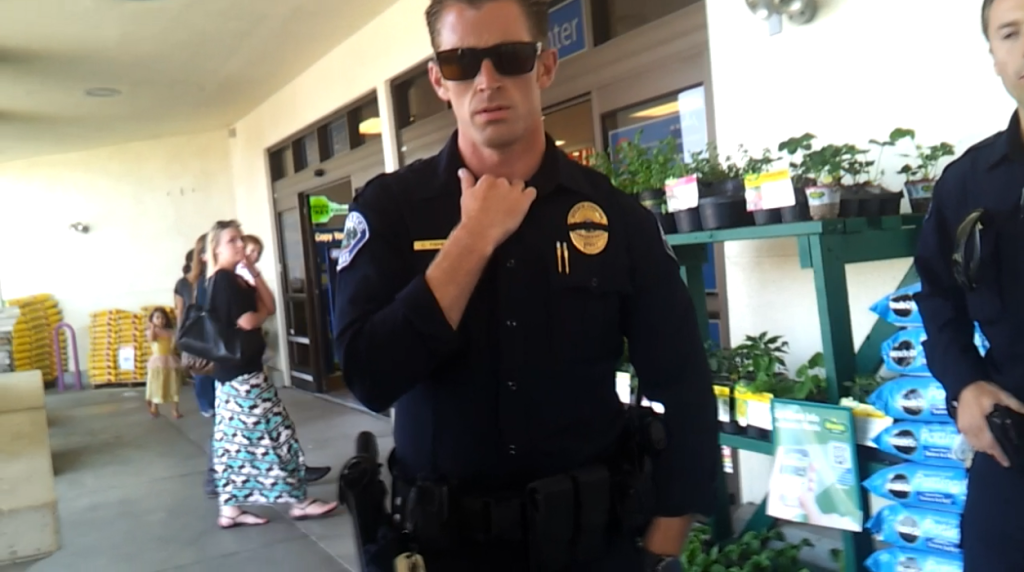 Thank you! Unlike the more animalistic  (and, beyond mere coincidence, predominantly black) Inglewood pd who threatened to LOCK ME UP for being topless, this supposedly "racist" police organization recognized my RIGHT to be topless in public. Bravo, Torrance PD and thankfully your community that you serve has a GREAT PD in you! Thank you guys, thank you!