– Got the same build as me, broad shoulders and Egyptian, feminine curves!
Reminds me of what I talked about here:
[purchase_link id="34981″ text="Download" style="button" color="blue"]
https://toplessinla.org/2020/05/18/the-satanic-energy-of-malibu-and-the-chaos-energy-of-the-age-of-aquarius/
LOL! Seem my energy catching on.
I honestly gotta say I HATE that fruitbat bitch! On the surface – in the past – she was "nice enough" but I sense – just like with the RejuvOhm broad – that there is something deep, dark, sinister and satanic with her ass, something real demonic.
Here she is calling herself calling the cops while me and ole dude – an inuit aka "eskimo" from Alaska – were chilling and hanging out:
[purchase_link id="34983″ text="Download" style="button" color="blue"]
The Cuban shaman was saying a year ago I recall about seeing her engaged in kidnapping folks, homeless women who work for em, and her and that Greek dude bringing them to some home in Ventura and using them for sacrifice in rituals and the kidnapping of drifter/homeless women (I sensed and saw spiritually the rednecks who were once around doing it) which she talks about here:
[purchase_link id="34985″ text="Download" style="button" color="blue"]
Anyways, it was nice to get drunk and take a break!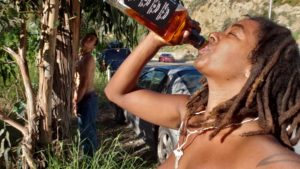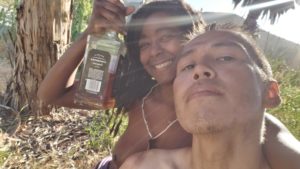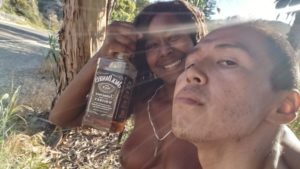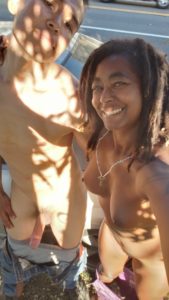 – Twinz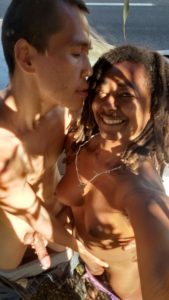 This a very powerfull picture. Let me make the point that I did not fuck this dude (tho he was trying to get with me). I grew up in a naked home and seen my parents, bros naked so nudity NEVER equated to = sex to me!
Plus I did it away from the skreet (skeet skeet) with no one around!
Even ran up the skreet with ole boi some enemies from the past: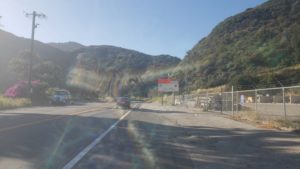 Here more shid from yesterday. Powa ✊?