AHEM – LOOK AT THE EMAIL ACCOUNT SHE SENT IT TO – SAYS ALOT DON'T IT, LIKE OLD "SATAN" AKA REPTILIANS SENT THE BITCH MY WAY TO COME FUCK WITH ME: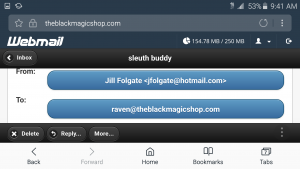 I don't know this person from atom. This crazy person CONTACTED ME OUT OF THE BLUE! As to how I attract these types – I dunno (that's why I stay to myself). That said, THE BITCH JUST UNLOADED ALL HER EMOTIONAL BAGGAGE – VIA MY BUSINESS ACCOUNT – WITHOUT OFFERING FUCKING REMUNERATION (IE MONEY). That said, THIS WHAT YOU CALL A PURE DE ENERGY VAMPIRE! Someone who wants you to take on THEIR PROBLEMS – FOR FREE – WITHOUT CONSIDERATION FOR WHAT YOU GOING THRU (I cursed the hoe out and let her know I got my own problems) – AND TAKE UP HER FIGHT, AGAIN, FOR FREE AND DEAL WITH THE CONSEQUENCES OF HET BATTLE SCARS – FOR FREE! What a selfish BITCH, talking about she "powerful" (hoe, if you spiritually powerful WHY YOU NEED ME TO HELP YOU, CRAZY BITCH!):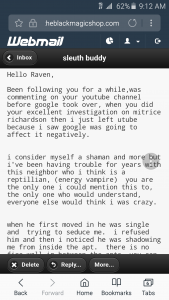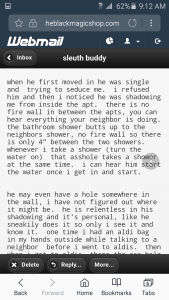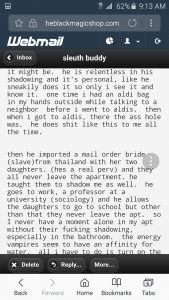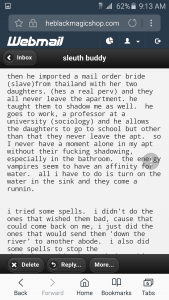 HERE, SHE SAYS SOME RACIST SHIT ABOUT BLACK MEN!!!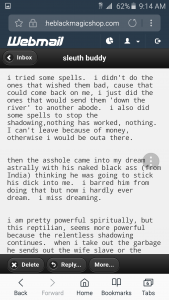 Here, she says she spiritually powerful, lol… so why you calling ME?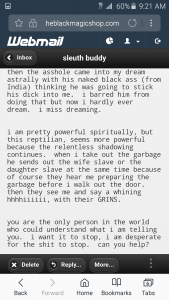 Also, this old WHITE BITCH trying yo appropriate the indian identity by claiming she an "injun" – ignorant old BITCH! Her name is Jill Folgate and shd can be found on facebook! Have fun!
Don't make the mistake she did and approach with this bs – FOR FREE – like this swarmy bitch did!