Here is the evidence, taken from that ugly mofo's photostream, which you can see here: http://s1223.photobucket.com/user/domingosilva145/media/LAPD%201/20150601_165940.jpg.html?sort=3&o=50 and Here is his WHOLE PHOTOSTREAM, HERE: http://s1223.photobucket.com/user/domingosilva145/library/LAPD%201?sort=3&page=3
Here are the screenshots: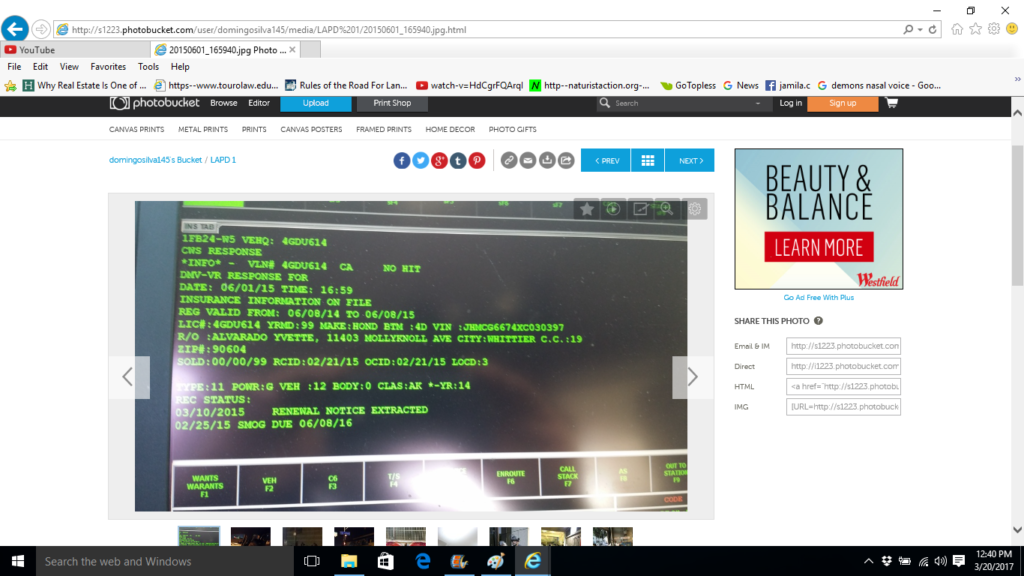 THIS MOFO IS BASICALLY MORE THAN LIKELY PULLING WOMEN OVER, STOPPING THEM TO SEXUALLY HARASS THEM THEN LOOK EM UP TO SEE WHERE THEY LIVE (REAL STALKER SHIT):
BUT LOOK AT THE SHIT THAT FOLLOWS AFTER THAT: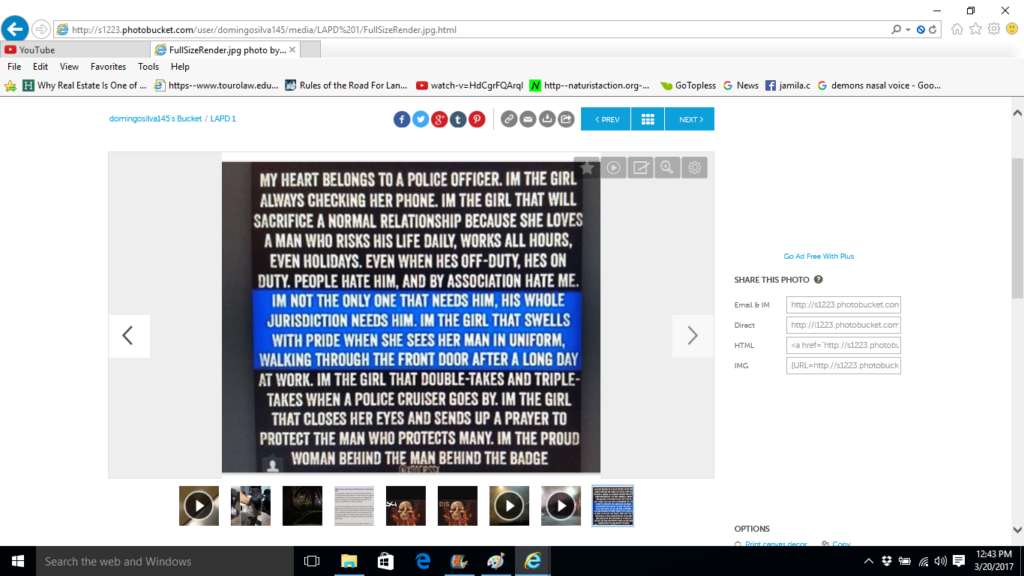 HERE'S PROOF SHOWING THAT SHIT SIDE BY SIDE: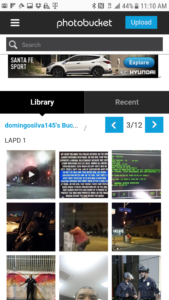 Here are even MORE disturbing evidence of things he posts on his photostream (THIS SHIT IS DISTURBING LIKE HELL):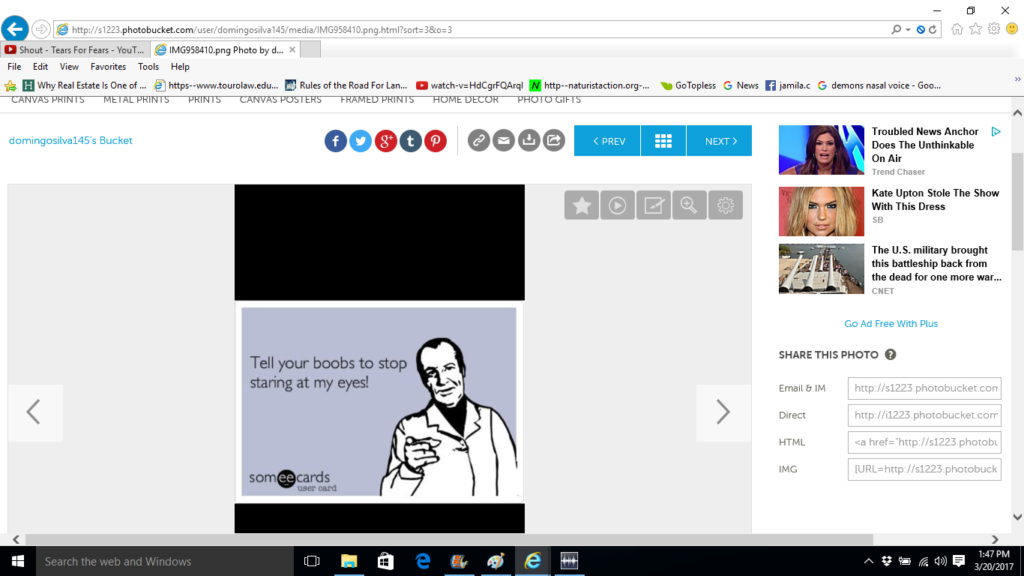 THIS MOFO IS BASICALLY PROJECTING BLAME FOR HIS SEXUALLY PREDATORY WAYS IN THE LAST SCREENCAP ONTO THE VICTIM… MUCH LIKE MOST RAPISTS/ SEXUAL PREDATORS ARE KNOWN TO DO.
Here's more…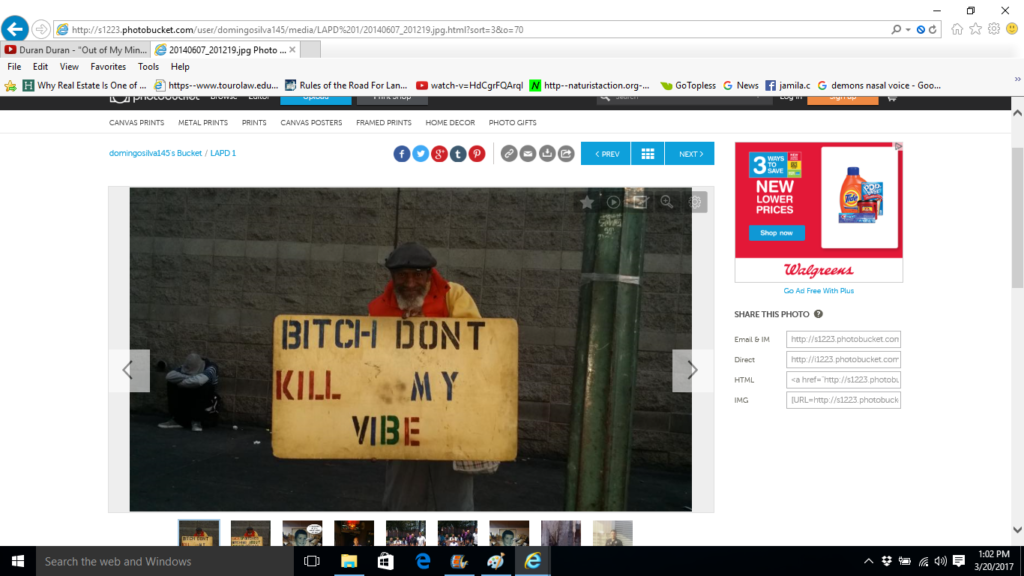 Here is Magilla The Gorilla Himself: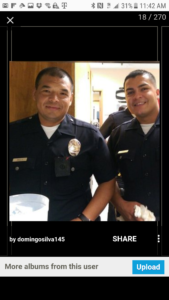 WHEW… THAT'S ONE UGLY MOFO! His face ALONE is a weapon! That said…
This mofo came to my attention after illegally arresting me via selective enforcement for a possible illegal alien prostitute he may be a trick of. Anyways, I caught this bitch ILLEGALLY STALKING AND THEN POSTING THE PERSONAL INFORMATION OF A YOUNG WOMAN HE HAD APPARENTLY STOPPED!!
And this bitch is a cop!
That said, as evidence of LAPD illegally practicing selective enforcement against me as well as showing an orchestrated bias, when I tried to call LAPD internal affairs at here: 213-473-6700 FROM MY REGULAR NUMBER, I got a "number out of service" response which you can hear HERE:
HERE IS PROOF THAT'S THEIR NUMBER: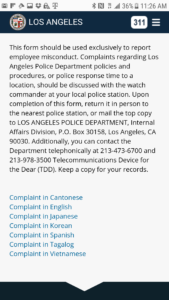 I then decided to call their other number which is 213-485-1486 which you can see here and HERE'S WHAT HAPPENED:
PROOF IT'S THEIR NUMBER HERE: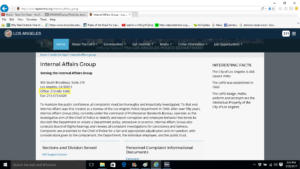 That said, THIS IS SOME SCARY SHIT TO HAVE THIS MOFO ON THE STREETS – DOING THIS (POSSIBLY STALKING WOMEN) AND IN VIOLATION OF LAPD CODE OF CONDUCT REPOSTING THE SHIT ONLINE!
REPORT HIS ASS HERE:
REPORT HIM TO THE FBI: 855-527-4237
CONTACT KTLA HERE (ask to speak to the Program Director or News Director): 323-460-5500
YOU CAN ALSO CONTACT THE FEDERAL LEVEL OF THE INSPECTOR GENERAL'S OFFICE (local office won't do shyte) HERE: 800-323-8603
I strongly feel that this is the reason behind WHY THESE SOB'S HAVE BEEN COMMITTING VIOLATIONS AGAINST ME IN THE FORM OF SELECTIVELY ENFORCING LAWS AGAINST ME FOR THE SAKE OF COVERING UP THEIR SHIT CAUSE THEY KNOW I AM GONNA EXPOSE IT IN HOPES I AM RAN OUT OF TOWN!
I believe they may be protecting this drug dealer, thug down below named @HousePhon3 who post flagrant pictures of drug use AND DOPE SELLING which you can see down below: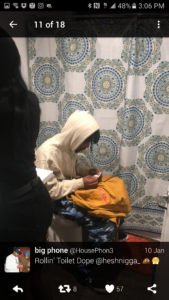 And in the video you can see down below:
Buy vid here [purchase_link id="29267″ text="Purchase" style="button" color="blue"]
I mean the only way he'd do that is if HE IS PROTECTED!
I recall when he arrested me he clipped – I feel deliberately – the bottom of my butt while handcuffing me which I thought mad odd!
That whole division is mad weird and off. I recall after I had been arrested and they were bringing me out, the Det., Detective Popp who was working on the case (this same case involving the "victims" who were also the same ones who robbed and assaulted me), said to them to "stop so he could get a good look at me!" which REEKS OF PERVERTEDNESS then proceeded to say that "He couldn't find me!" I recall seeing that same detective ride down Hauser Blvd during Christmas time when they were supposedly "looking for me" (they used an old, old picture of back when I used to have weave and blue contacts and all for the "wanted poster" which I couldn't find online…) but I was sitting in my car, filming myself talking, on my OLD BLUE PONTIAC G5 2008 THAT NO ONE COULD MISS AND THEY WERE LOOKING AT ME WHILE I WAS FILMING WITH THE FUCKING LIGHT ON AND HE (DET. POPP) WAS STARING DEAD AT ME with this young pretty boy in the passenger side vehicle.
That said, I know why they are doing this. They want to run me out of town. I recall my best friend – a few years back – had a NIGHTMARE that I was found naked and dead way out in the field somewhere (Highland Park) and that Chief Charlie Beck did a press conference saying that I had drugs in me. I will say this for the RECORD: I DO NOT DO DRUGS! I DRINK, BUT I DON'T MESS WITH DRUGS!!! That said, I had a similar premonition and now as I write this I am having numerous moments of "deja vu" which as a psychic I identify that with something REALLY BIG being on the horizon. That said, with all the corruption and possible protection of drug dealers going on (which correlates to my best friend's NIGHTMARE), I wouldn't be surprised if something happens which is why IT IS IMPORTANT I STAY IN THE PUBLIC EYE SOME TYPE OF WAY!