After dealing with FatBack Big Beanbag Built Burrito, I got this shit now…
See, these mofos, they trip me out! They think cause I walk around topless and cause I got video of me sucking a Crakkkaroachés™'s DICK that all of a sudden I am sexually available to em…
NO, CRAKKKAROACHÉS™, YOU GOT ME FUCKED UP!!!
Ya'll mofos are Public Enemy #1. I don't sleep on you mofos (but I will sleep with you for momey back in the day ?)!
This nigga here (or shall I say Crakkkaroaché™), just watch it:
[purchase_link id="31831″ text="Purchase" style="button" color="blue"]
I NEVER sleep on ya'll mugs! That's why you gotta set the crakkkaroachés™ early on in they place before they get outta pocket, like a pimp: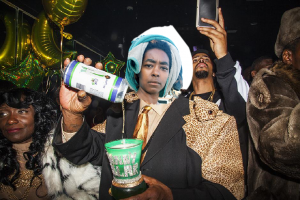 LOL, I don't look much different than the nugga's head I photoshopped!
After I rejected him, the Einstein looking nigga I swear said "nigger" (It gets quiet around here to where you can hear a pin drop and I got dog ears). I went looking for him (here is my documentation of said event):
Then I found this nigga and his unregistered black crusty ass truck on the PCH (this mug moved RIGHT AFTER I rejected him, lol ?)!
– Tomorrow I'm gonna be talking about folks getting that spiritual work WITH RECEIPTS ?‍ crakkkaroachés™ BEWARE!
Mofos think cause I'm talking about MexicanTs ya'll are off the hook when I know whypeepo are TEN TIMES WORSE!
Also, WHY THE FUCK these firefighters riding UP Topanga Canyon Blvd only to make a FUCKING U TURN???
These niggas are NASTY (I KNOW what you coming up here for)!