I think that the visit by the forest ranger the other night was a bit of foreshadowing…
[purchase_link id="31616″ text="Purchase" style="button" color="blue"]
– I also saw some traditional hippies early in the day as well…
[purchase_link id="31621″ text="Purchase" style="button" color="blue"]
Along with the visit by the sheriffs earlier in the day (they were very nice and just wanted to check up on me 😉
[purchase_link id="31627″ text="Purchase" style="button" color="blue"]
That said, down below I talk about my entire spiritual journey from start (when I started to shed my old Self physically and transition to the new which is symbolic of spiritual transition that I am to take):
Here is where I talk about the beginning:
Here I talk about the "spiritual education" I got from the Spirit Worlf which was the initial start of my actually implementing what I learned (I also got interrupted by this nasty lewd bastard – seemed like he was playing with himself, parked in a red truck DIRECTLY across from me who just exuded this evil which is all I can describe, a nasty person who will NOT see you as a person but because I go topless dehumanize me which is what I picked up which is why I ran his ass up the street, called him out but not before he could make a u turn and come mess with me which the showing of my knife averted):
Here is the aftermath and my talking with the police (they were VERY nice and understanding):
– Funny cause an undercover came back around to make sure I am okay I sensed and check and see what is going on:
After dealing with HIS SICKNESS, here I am talking about the "occult education" I got from the Spirit Realm which is in a way different from spiritual in that the occult in and of iteself deals with more so dealing with Spirits, interacting with them, USING them to do your bidding (like witchcraft) while true spirituality in my opinion pertains to using your own Source energy meaning Divine Feminine Source energy. It is a VERY interesting listen and what I was nearly in the cusp of getting to in the other vid above:
Here is where I talk about the trials and tribulations when on a REAL spirutual journey! It won't be self induced, it won't be none of this "letting go of anger and negativity" which is unrealistic in our dualistic UNIverse which the Baphomet represents: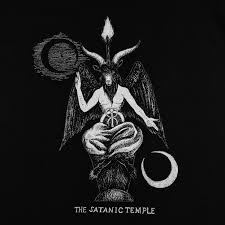 – Hence why the Baphomet has the breasts of a female and the body of a male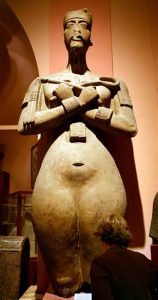 – Just as ancient Kemet (Egypt) ruler, Pharoah Akhenaton had a feminine body though he was male (it is theorized that the Pharoahs descended from aliens which you can read here: https://www.matrixdisclosure.com/akhenaten-alien-king/ ):
Getting back to REAL TALK on a REAL SPIRITUAL JOURNEY – YOU GONNA GO THROUGH SOME SHIT (BUT WILL BE GIVEN THE SPIRITUAL, SUPERNATURAL strenght to endure). You can listen to THAT aspect, here:
And here is the epilogue where I talk about the lessons I learned from it all:
That said, I SWEAR this will sound like a book, the entire vlog! It came out so seamlessly, so effortlessly and I believe it is cause it is that time!