Peep this portal I took a picture of in the forests of Topanga Canyon Blvd in Malibu: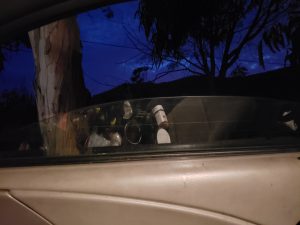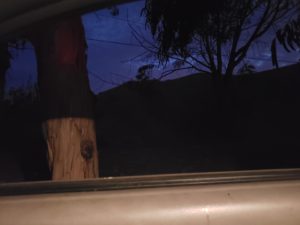 THE COLOR WAS NOT ALTERED!
Don't it look like something that would be shot by Nasa: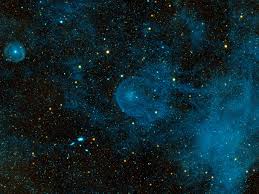 And check out this GHOST I spotted out here as well. LOOK at the brown pole – the spirit is orange yellowish and makes like a double triangular shape: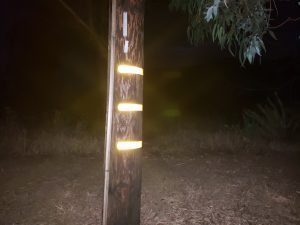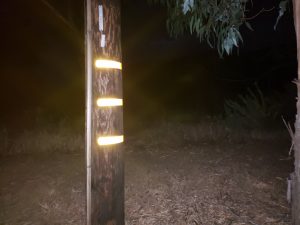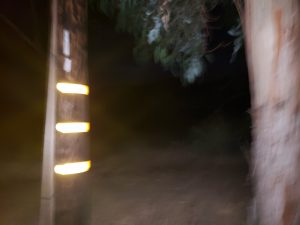 – Notice how the shape stays consistent no matter the direction of the camera meaning it is a spirit!
While in the forest – I saw ALOT of strange shit out there, a whole lot! Also had WEIRD visions. With the "portal" pic it looks like I was whisked away to a whole nother direction. There are times when I see people walking down the PCH at night in Malibu and they look ephemeral, like they are not in our dimension! It's said there is an underwater alien base which you can go on youtube and check out for yourself! Maybe if I could stay longer I'd see time warps, etc. I already heard shuffling of feet when I stayed there one night along with some monstrous sounds which don't disturb me as I am used to it. A whole lotta weird shit. I even saw a tall shadowy figure which I believe to be the Grigori standing here at attention on Topanga Canyon Blvd: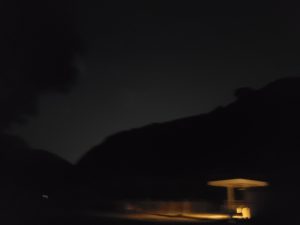 It was next to the rock by the CalTrans station. It was tall, black and shiny because I noticed light bouncing off of it. I believe it to be the grigori who I am now realizing maybe my protectors.
I also kinda saw some weird shit outside my window: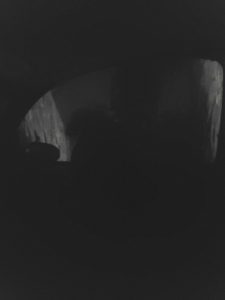 I lightened it but you can see a head out the window.