Look at what I found: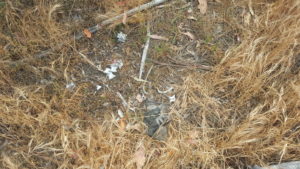 I taped it…
Buy vid here
[purchase_link id="31267″ text="Purchase" style="button" color="blue"]
Here the 911 call:
Also that chick that be giving me fruit WHO USES THAT SHIT TO HAVE ME DO ERRANDS I DON'T WANT TO FUCKING DO – I JUST WANT TO BE LEFT THE FUCK ALONE – I noticed after I REFUSED a cop showed up, came right behind my car. That mofo interrupted my livestream I was doing for my shaman biz last week which you can hear (I think in the middle) here:
She had a fucking shirt in her hand (I felt she was trying to give that shit to me) and asked me to do an errand! I HATE WHEN PEOPLE – ESPECIALLY PASSIVE AGGRESSIVE PEOPLE – PRETEND TO DO NICE THINGS FOR YOU AND ACT AS IF IT IS OUT THE "KINDNESS OF THEIR HEART" AND EXPECT SOMETHING IN RETURN! BITCH WAS FUCKING WITH MY LIVESTREAM! That's fucking disrespectful! And when I refused her shit – MOFO WON'T BULGE! I felt a strong aura around her. BEING THAT SHE ARAB NO DOUBT I BET SHE WAS PUTTINH SAHIR ON THAT SHIT – BUT I'M PROTECTED: SO THART SHIT BOUNCES BACK (I notice she didn't have many people coming there). SHE WAS DOING THAT SHIT TO LOW KEY RUN ME OFF BY INSISTING (WHY DO THAT UNLESS THERE IS AN ULTERIOR MOTIVE) THAT I ACCEPT, EVEN WHEN I REFUSE AND THEN MAKE REQUESTS OF ME TO DO "ERRANDS" AKA IMPOSE ON ME AFTER DOING A SUPERFICIAL "nice" THING (BITCH, I SEE PAST YOUR ASS!!!) SO AS TO BOTHER ME SO I'LL RUN OFF!
HER SUBSTIUTE RAN OFF TODAY AFTER SEEING ME, LOL!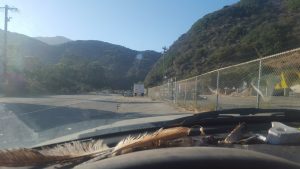 AND TODAY I HEARD AND I SWEAR I HEARD HER ASS TODAY WITH THEM BIKE RIDERS MOCKINGLY SAY, "CALLL THE POLICE!" – BITCH, YOU ABOUT TO SEE WHAT I AM CAPABLE OF! YOU WILL BE CALLING THE POLICE!
I ALSO HATE FAKE ASS PEOPLE! WHILE TOPLESS – BITCH WAS PASSING FROM THE FOOD TRUCK BY MY CAR AND WOULD NOT ACKNOWLEDGE! IF YOU GONNA BE COOL WITH ME YOU BE COOL WITH ME REGARDLESS OF HOW I LOOK! YOU CAN'T ACCEPT ME FOR ME – FUCK OFF! I can't STAND fairweather "friends". Mofos need to leave people the fuck alone! I always sensed she was doing it to low key run me off by "insisting" and then IMPOSING with demands as if to run me off, as if I don't see that shit! I also saw this I'm guessing fruit truck:
Buy vid here
[purchase_link id="31274″ text="Purchase" style="button" color="blue"]
Like I say, I threw tarot cards on her and DECEPTION IN HER INTENTIONS SHOWED UP: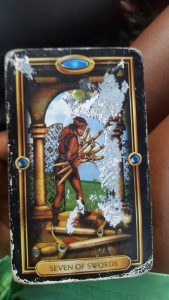 Anyways, looking at the bones – they belong to a small child it seems. It looks like a coccyx bone, like the back of the vertebrae, spinal chord. I saw a bandana. It's obvious a ritual sacrifice took place.
I talked about human sacrifices occurring out in Malibu here:
https://toplessinla.org/2017/11/24/man-says-there-is-a-cover-up-of-women-going-missing-in-malibu-involving-sheriffs-and-local-government/
And here, esp. concerning Mitrice Richardson:
https://toplessinla.org/2014/08/28/what-happened-to-mitrice-richardson/
https://toplessinla.org/2017/11/17/lost-hills-malibu-sheriffs-tried-to-set-up-itinerant-homeless-man-for-mitrice-richardsons-murder/
They got some WEIRD shit out here and I stumbled upon it for a reason esp. since I was talking with my psychic friend, Donna Martinez, while doing it!
Cops showed up (shit reminded me straight out of one of them horror films where you got possibly a dead body – turns out it wasn't) and only two sheriffs show up, lol!
EDIT: TURNS OUT IT WASN'T HUMAN REMAINS! IT WAS THAT OF A COYOTE!