* Good thing they just rent this shit instead of you owning it esp. in consideration for what you about to read!
That's why in Italy and in many Afrikan nations people are very wary who they accept food, items from…
I WOULDN'T TAKE ANY BIKES FROM THIS MOFO!
That said, the other day, I accepted some weed from this dude right here (All my spiritual people can probably see what I'm talking about):
He runs what is called "The Pirate Truck":
– I remember when I first saw this mofo, him and his sons (drug dealers, rent bois – I don't know what's going on with that) was saying all sorts of "niggers" etc. like I can't hear!
– One of his sons, a dirty unkempt blonde haired boi or man, had dark circles under his eyes which I was told is a sign of heroin use!
THAT SAID – right after accepting it, I HAD THE WORST TYPE OF LUCK (THE NIGHT BEFORE I STARTED REVAMPING THIS SITE)! I got harassing phone calls, ignorant youtube messages some of which you can see here: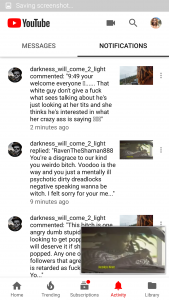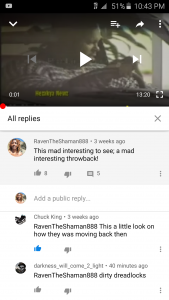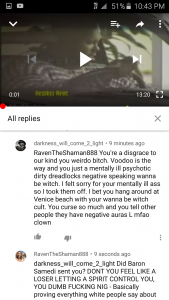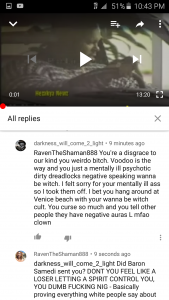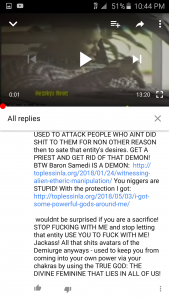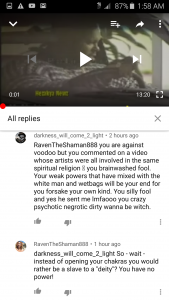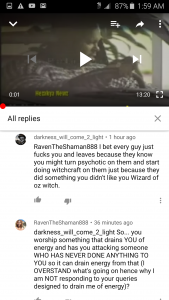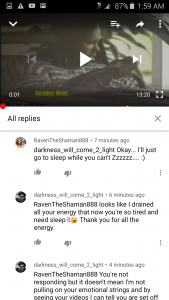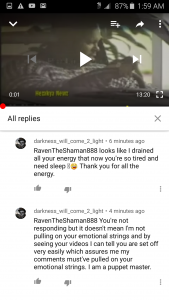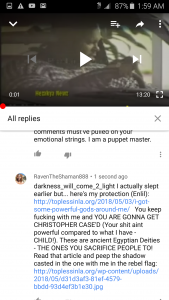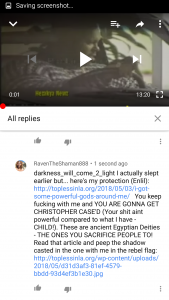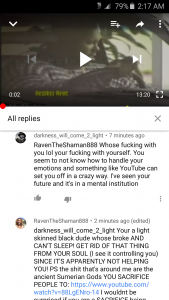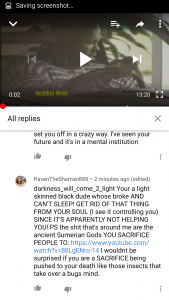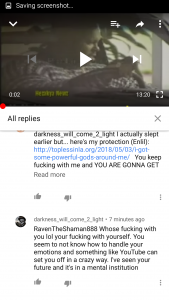 And this creepy ass mofo right here who I done already covered in my blogs here (in one instance even though the recording PERFECTLY works in my own cellphone files on my cell, THEY MYSTERIOUSLY DO NOT WORK ON THE BLOG):
https://toplessinla.org/2018/01/07/weird-phone-calls-from-a-reptilian-possessed-negro/
https://toplessinla.org/2018/03/14/demon-and-reptilian-possessed-people-sent-for-me-are-the-sacrifice/
YOU CAN HEAR HIS NEW SHIT RIGHT HERE:
Buy both audios here
[purchase_link id="31254″ text="Purchase" style="button" color="blue"]
– THIS ONE HERE YOU CAN HEAR ALL SORTS OF DISTORTIONS…
THIS IS ALL HIM…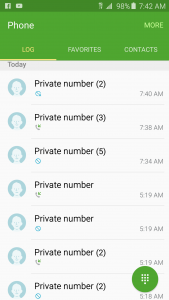 His name is Kevin Tolbert and his number is:
323-251-0468
That said, the morning after, I noticed one of this dude's sons who all sleep outta this car here – all four of em:
real stringy haired, dirty looking – appear next to my car and snapped a photo (cause I heard the camera shut off). I instinctively – being sensitive and all that – felt something prompted him to do that to get on my nerves, agitate me. Still thinking in 3D mode (safety, Earthly reasons) I chased his ass with my 15 lbs dumbbell (you have to watch your safety). His ass looked and turned like he had done something wrong and hoped in that truck you see up above!
I took that shit (I DON'T EVEN LIKE WEED) and threw that shyte out and the psychic attacks ended.
All in all – I am saying be careful who you accept shit from! There is a reason why in Japan they won't shake hands or as stated above in many Afrikan places they won't accept food from strangers. In Haiti, New Orleans (where I'm from) PEOPLE CAN PUT SHIT ON YOUR FOOD – DELIBERATELY – AND FUCK YOUR SHIT UP! Spiritual STDs, diseases are REAL and you have people with the best of intentions but they can inadvertently transfer shit to you! For instance, while talking with this guy, I mentioned that – as per my third eye – he has a blue and white aura. THEN I SWEAR I saw something BLACK develop around him – like an entity attachment (I feel a disembodied spirit). I shouldn't of accepted shit from that fool! But I did and it flopped back on me IN THE WORST POSSIBLE WAY! Glad I don't smoke that shit (I smoke sage) cause there's no telling HOW MUCH WORSE it woulda gotten!