After publishing this article here:
https://toplessinla.org/2018/04/30/racist-boston-mike-at-malibu-tow-calls-me-nigger-bitch-and-tells-me-to-get-out/
– About how one of their employees was calling me "nigger", etc…
h3>UPDATE: NOW I'M GETTING WEIRD PHONE CALLS…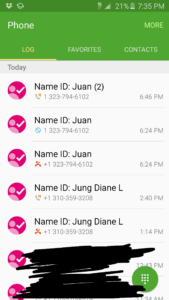 Look at this:
All day I've been having people circle my car, harass me. That said, awhile back I was a customer of theirs. After writing this, I STARTED GETTING WEIRD PHONE CALLS MEANING THEY DISSEMINATED MY PERSONAL INFO!
Here is proof in the form of a receipt showing I was a customer: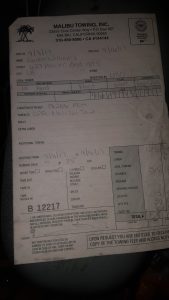 I wouldn't trust them with my private info…
That's fucked up!