When I kept hinting at a "vandalism case", here is what is going on:
Back in October, as you can see in the documents above, I was harassed by workers at the New Millennium Beauty and Barbershop on  5320 Wilshire Blvd, Los Angeles, CA 90036 phone number 323-937-0568 for being topless in public and minding my own business. The "males" all black – decided to call me names and basically humiliate in a manner I know they would NEVER SUBJECT a white women too, almost with a fierceness and hatred as if they have to make me "bow down," as if they were threatened by me but why…
Here are the videos (I believe these two guys work there, with one of him being fully confirmed, a light skinned male with a flat top and if anyone has anymore info, please bring it to me and I will know what to do with it 🙂
Buy vids here [purchase_link id="29043″ text="Purchase" style="button" color="blue"]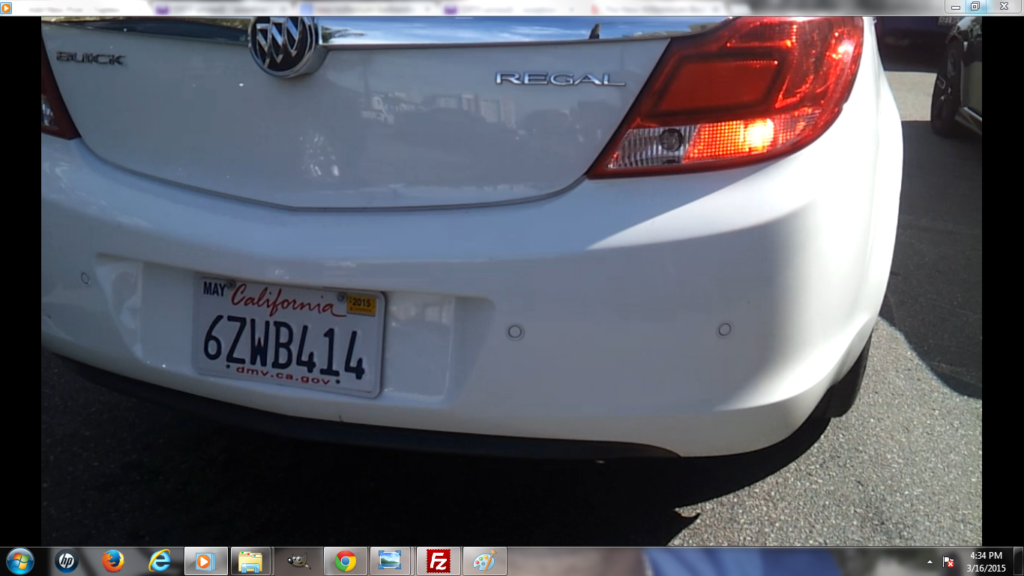 * I suspect this guy – in addition to working at the barbershop – is a predator, a sexual predator who has been watching my youtube videos for quite some time and has violent fantasies about me but knowing that I AM NOT ATTRACTED TO BLACK MEN (I LIKE WHITE MEN), he like the negroes at the barbershop are PISSED cause I don't want em and like men who street harass ie sexually harass women on the streets  for what we wear especially when we don't want them, his threatening behavior towards me in which he told me to "wear a shirt" was his way of saying, "I can't have you so don't flaunt what I find attractive on you because I (he) do NOT want to help myself and it is on you (as most rapists think) to control me (him) by controlling what you wearso I won't find you attractive!" THIS WAS ABOUT CONTROL – MAKE NO MISTAKE ABOUT IT – AND HE FOUND CONTROL BY SEXUALIZING MY BREASTS AGAINST MY WILL AND TELLING ME TO "COVER UP" SO HE CAN CONTROL HIS DESIRES, LETTING ME KNOW HE IS A FUCKING RAPIST WITH A PENCHANT FOR RAPE! This was about control and that is why I stood my ground! 
Here is the OTHER BASTARD, a light skinned boy who works there:
Here is a close up of his light skinned, "pretty" ass – perfect for the penn as in PENITENTIARY, LOL!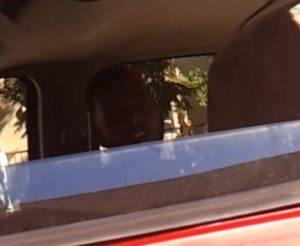 * Another NIGGER, WITH MIXED RACE KIDS, ATTACKING A BLACK WOMAN! Please let me know who he is, his dox so I can further put him ON BLAST in case harm is done to me!
Alright, I knew of one of the guys who work there. I once "helped him out" by giving him a lift to a place somewhere so he could rest his head. His name escapes me but I do recall him having an aura of someone who is gay, in the closet, and he was being supported (or was supported) by a woman at the time. Anyways, I added him as a friend to my Facebook. One day, I noticed a topless picture of mines was taken down and he hinted that he in fact DID IT when he stated: "Raven, why did you post that offensive picture" – or something to that affect. That was enough to make me realize what sanctimoniously, HYPOCRITICAL asshole I was dealing with and to drop him from my Facebook, period, then came the incident.
Before then, me and my friend have passed (in my case, drive by) and I was sexually harassed numerous times by some of the "barbers" who work there, one of whom is named "Kingfish" as was told to a investigator working on my case. This guy, kingfish, has long dreadlocks and it is funny he identified himself as by a fictitious name instead of his real name AND instead of revealing his address.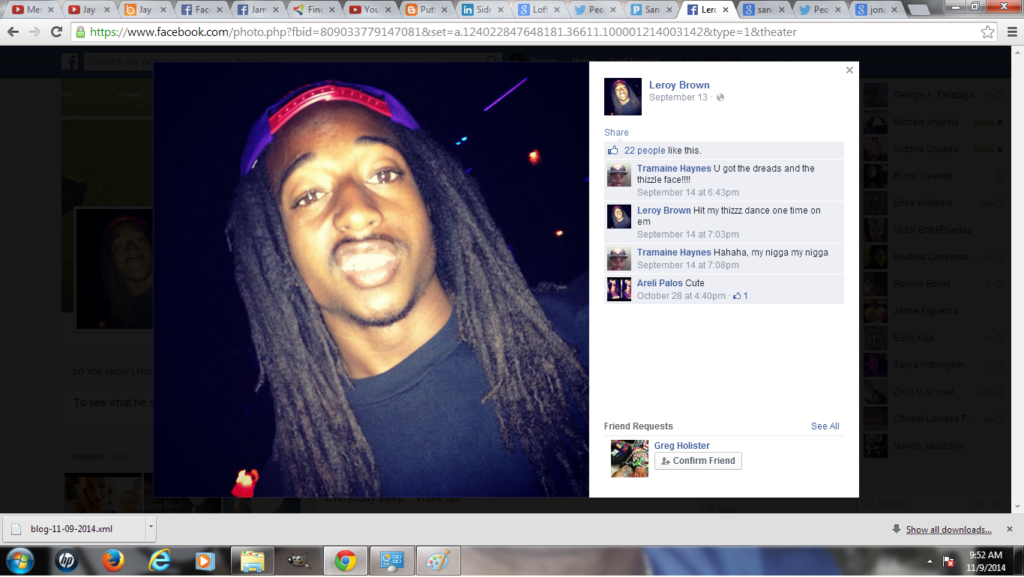 Here is one of his youtube messages (I believe this is him based on how he looks and after doing a google image search in which this popped up, too – he resides in Beaumont, same place Michael Frazier resides or resided at):
https://plus.google.com/b/115531062651839892131/101541687640663489615/posts?cfem=1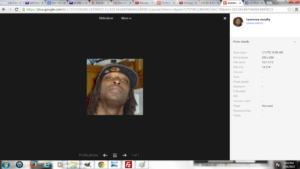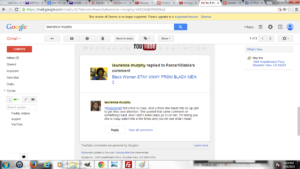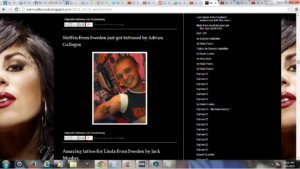 Make a long story short, I was harassed by these sick fucks when I was topless and minding my own business, and it culminated in my getting taken to jail over, you heard it right, for causing, allegedly a 1 inch by 1/18 of an inch dent of his car but nevermind I was RAPED by one of their associates, whose youtube profile you can see here:
https://www.youtube.com/channel/UCFRy0Bw-JxZTIUDWGd4OoNg
 https://plus.google.com/b/115531062651839892131/114771297395369495061/
And whose number you can see here, too: 323-687-2254
Here is this MOTHERFUCKER'S ADDRESS: (I have been holding this in for MANY MONTHS NOW TOO LONG): 818 Sycamore St. (I should be doing WORSE than this!).
Fucking detective Schumaker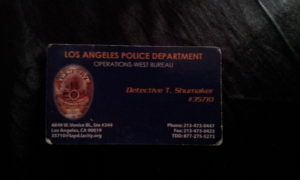 …decided NOT to work my case  but they show attention to this non issue, alleged by the people who harassed me, including Michael Frazier, who is pictured down below: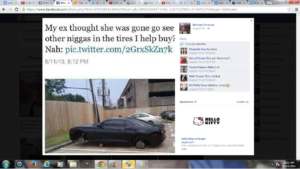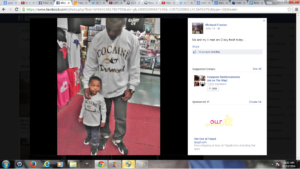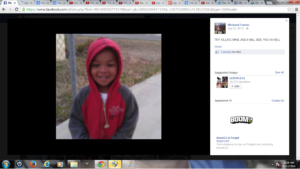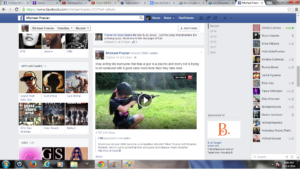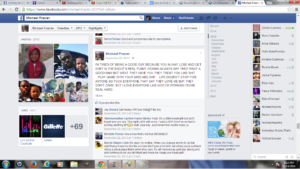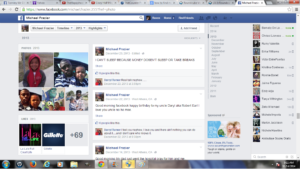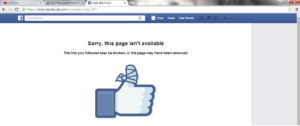 Here "was" his facebook: https://www.facebook.com/michael.frazier.355/
Ever since that day, I have been harassed by these people, with these two incidents serving as proof of the harassment!
I am stuck in a bind now and don't know what to do. All I can do for now is tell my story and when I recover the video (hopefully I do) that will tell the story, too!
Here is their facebook (the owner has two locations: One on Wilshire and another one on 4310 Crenshaw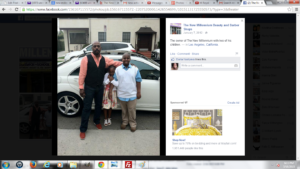 Blvd, Los Angeles, CA 90008 323-292-3106): https://www.facebook.com/pages/The-New-Millennium-Beauty-and-Barber-Shops/156167115572
Here is their yelp (They had TWO SHOOTINGS THERE AT THE CRENSHAW LOCATION, SO THAT SAYS ALOT ABOUT THESE PEOPLE):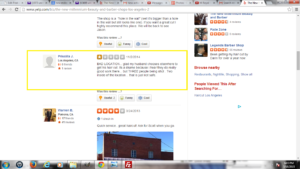 (The Wilshire one): http://www.yelp.com/biz/the-new-millennium-beauty-and-barber-los-angeles
(The Crenshaw one): http://www.yelp.com/biz/the-new-millennium-beauty-and-barber-shops-los-angeles-2