He got me ALLL kind of fucked up…..
– He got a drunk ass white woman, IN THE BACK, who is bigger than me…..
He can't make that bitch get out and fucking push.
He got me fucked up, thinking I'm a workhorse…..
That said all that shit goes back to the stereotype that got beset during slavery of the "strong indomitable black woman" who could physically do anything meanwhile while his precious white woman lie down and not do shit…. including not even taking care of her keeds….. the original welfare qween 👸🏼
I remember this motherfucker here – who was the one who called – whose been covered on here before…..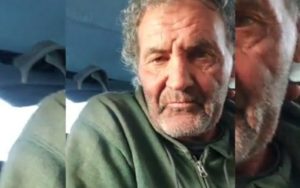 Reptilian Entities Have Been Attaching To Old Ugly Sexually Predatory Men To Get Sexual Energy Out of Me
Sexual Predator Still Stalks Me Even Though I Whipped His Ass
– That was in the past PLEEEASE don't go fucking with the dude 🙏🏻
Was telling his brother over the phone regarding me, "I wanna get into that nappy" = vagina.
I'm, I'm flabbergasted, shocked and at a loss of words and feel MAAAD worse than insulted now.