THIS THE BEST HIGH EVER!
I AM THE MOST HIGH!!!
I'M SO (NATURALLY) HIGH RIGHT NOW I CAN'T EVEN THINK!!!
I don't even feel connected to this Earth Realm like mad for real!
This shit helped to open and clarify ALOT of trauma holding back my emotions and thus connections to others and thus AUTHENTIC HAPPINESS!
I FEEL HIGH ASS FUCK! THE SAME HIGH I GOT WHEN I DRUNK ALCOHOL BUT THIS TIME FAR BETTER CAUSE IT IS LESS DESTRUCTIVE!
[purchase_link id="31735″ text="Purchase" style="button" color="blue"]
It even got the Light of Archangel Gabriel shining of me!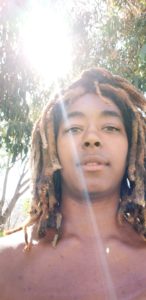 I feel like Cloud 9.