In this video here:
I basically explain WHY white women are not and will NEVER be our friends, no matter how hard they try to act, swoon, and be as if they are one of us and understand our pain: THEY NEVER WILL! No honkkkey ever will!
With that said, in a white supremacist environment, one where white privilege prevails, they do NOT want to get us. To get us and the struggles they cause us as people of color, as black, melanated people on this planet would result in the demise, genetically speaking, of their people, ie something known as white genetic annihilation which Dr. Francis Cress Welsing and the great Louis Farrakhan have been talking about for ages in the videos you can check below.


These women, since the days of slavery, never saw us as "equals" but rather as things, something to be otherized and highly even sexualized just as they do with their own animals when they commit bestial acts, to have sex with, to experiment with. MOST OF THEM – MAKE NO MISTAKE – ARE LIKE THIS AND THOSE WHO HAVE VENTURED OUT THE BOX, BE IT BLACK WOMBAN AND BLACK MEN, HAVE KNOWN AND FOUND THIS OUT THE HARD WAY. WHITE WOMEN, JUST LIKE THEIR MEN, HAVE ALWAYS SAW US AS SEXUAL COMPETITION AND ALWAYS WILL, TAKING A VERY SLANTED AND FUCKED UP, MISOGYNIST, DISTORTED WARPED VIEW OF SEX AND SEXUALITY WHICH CAUSE THEM TO EVEN SEE OUR RAPE AT THEIR BROTHER'S UNCLES, SONS, HANDS AS BEING A FORM OF COMPETITION which I witnessed myself when I got raped in NYC and the two white BITCHES who had adjudication and control over my case refused to push it forward and they talk of solidarity with these ugly creature hagbeasts who age faster than the sun.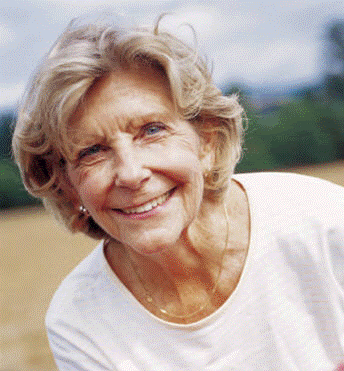 I saw that in the incident at Coronado Island

They had bitches, WHITE BITCHES there with bigger titties than a mofo ie probable, HIGHLY PROBABLE, skanky ass "Sex workers" who then somehow saw me as a threat cause their men don't want em (who would want those ugly, big pussy hole skanks!). Now, I am not saying every individual white is bad. But as a group in the system of white supremacy they are collectively speaking ALL BAD as far as a group they go because at the end of the day they have a vested interest in maintaining their white supremacy and so thus white privilege, thus keeping them from white genetic annihilation!
Below is another video where I give my thoughts on and TELL black women to stop GROVELING AT THE FEET OF WHITE WOMEN IE "FEMINISTS" AND STOP BEGGING FOR ACCEPTANCE TO BE THEIR SUBSERVIENT ATTACK DOGS TO PUSH THEIR WHITE CAUSES, WHICH THEY WILL ONLY DUMP YOU IN THE END AND CALL THAT SAME AGGRESSION WHICH YOU USED TO PUSH THEIR GOALS "TOO AGGRESSIVE" AND A PROBLEM!
Buy vid here [purchase_link id="28932″ text="Purchase" style="button" color="blue"]
Now, I am not for the misogynist rights' movement either (them and feminists are two sides of the same coin – pushing white supremacy) but here is a great article on white feminism by Janet Bloomfield on "Voice for Men", who basically is saying the same things in my video which I say here up above!
 http://www.avoiceformen.com/feminism/silly-brown-women-feminists-need-you-solidarityisforwhitewomen/