…Somebody about to go missing!
Suze Randall, Bonnie Chermak, the people who kidnapped Mitrice Richardson – GO GET THIS BITCH!!!!
Anyways, as an addendum to this bull, bitch calls cops AFTER STARTING SHIT WITH ME for no reason!
Here her license plate (outta state tags – wonder how long she been here since they trailer got Cali plates):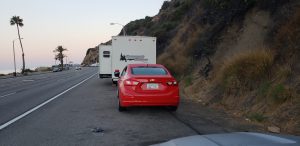 It is Arizona number: BCY9482
Here a cropped pic to show they license plate: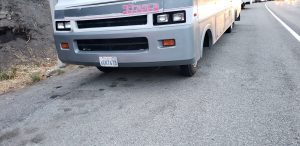 It is Cali license plate number: 6CKT673
That said, after all was said and done, I sipped my magickal period blood juice and chilled, waiting for the cops: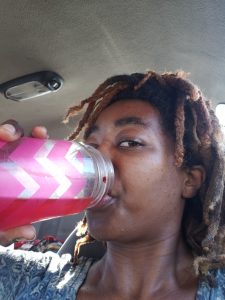 Topless…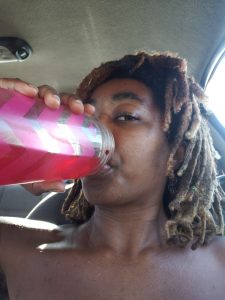 She also I overheard her say (stupidly esp. considering my area of expertise), BASICALLY DROP HER DOX saying she works for a food service transporter named "Portsmouth" (Imma find out more on them later on…)
That said, cause there was no crime, there was no arrest!
[purchase_link id="31667″ text="Purchase" style="button" color="blue"]
Funny thing is, her car fucked up! Shit gonna get worse for her – my EVIL ASS SPIRITS DON'T. PLAY.