THIS ONE UGLY BITCH!!! I THINK IT'S done seen the Meth-HEAD MAN WAYYYYY TOO MANY TIMES!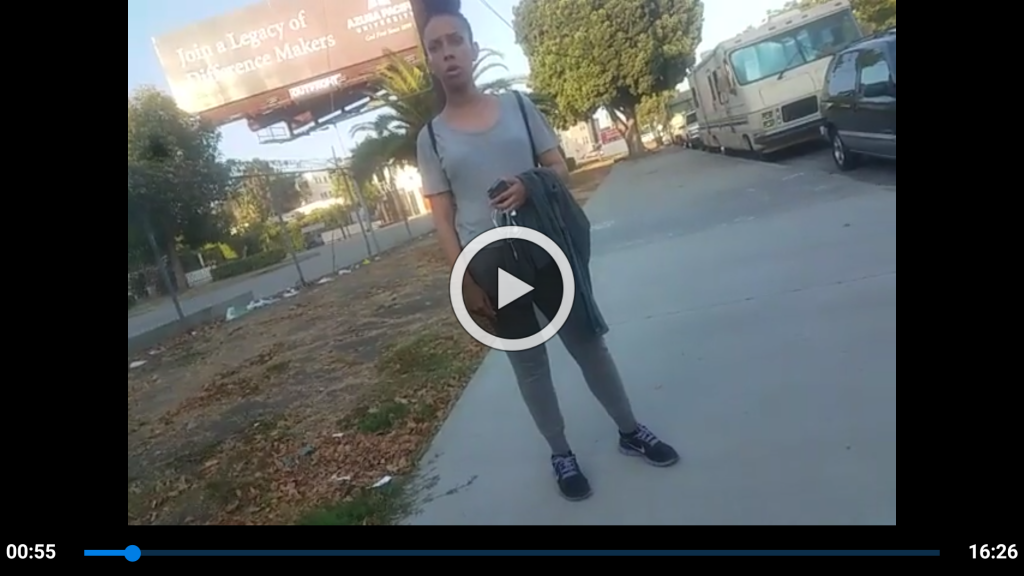 THIS ONE UGLY BITCH: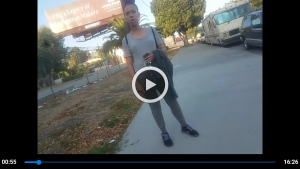 THIS UGLY PSYCHOTIC LOOKING FACED BRITISH BITCH – complete with fucked up teeth and all… – came to MY attention after I read her body language (I also noticed the cops came by earlier letting me know THAT BITCH HAD CALLED… but as you will see in the next blog they ain't did shit…) and going by MY intuition I had the sense that this BITCH, THIS UGLY BITCH AT THAT was trying to fuck with me and other homeless people, talking about "she rent"… BITCH, YOU DON'T OWN, SO SHUT UP AS THIS ROACH SAYS DOWN HERE…
AS IF THAT ENTITLES HER TO MESS OVER OTHER, ACTUAL REAL NATIVE HOMELESS PEOPLE! AT THAT I GOT ALL TRUMP LIKE BY REMINDING THAT METHHEAD LOOKING BITCH THAT THIS IS MY MOFO COUNTRY – SHE AIN'T NATIVE TO IT, AND SHE NEED TO POP DA FUCK UP OUTTA HERE AND SCRAM WITH THEM REVOLVING DOORS FUCKING BRITISH TEETH SHE GOT, talking about she own shit… bitch you need to own a DENTIST for your Gotdamned teeth!
HERE'S THE VIDEO:
Buy vid here [purchase_link id="29548″ text="Purchase" style="button" color="blue"]
People like this you gotta cut them down from the get go (I even had norp assholes who are probably weak and resent my strenght and/ or ain't got the intuitive powers to see what I saw "downvote" my shit like I give a fuck and I promptly checked their ass like I checked her)! This bitch is a bully. I read her right on the spot. IF YOU DON'T CHECK THIS TYPE OF BITCH SHE THE TYPE TO KEEP FUCKING WITH PEOPLE IN HER OWN WAY! She a coward! She will use the COPS to handle you! She won't do direct confrontation unless she senses you're weak and won't do shit! That said, a bitch like this gotta get checked just like she need to check for a dentist!
I can't get over this possibly ILLEGAL (there are alot of illegal British living past the expiration dates of their visas in this country) BRITISH BITCH acting like she owns my country and telling me what to do on MY – A NATIVE AMERICAN'S – SOIL ALL THE WHILE THIS CREATURE RENTS, POSSIBLY DOES METH (look like it or maybe it's just them fucked up British features) AND TO ADD INSULT TO INJURY ACTS LIKE SHE OWNS THE ENTIRE FUCKING BLOCK: BITCH, GET THE FUCK UP OUTTA MY COUNTRY AND FIX THEM BRITISH ASS TEETH… bitch!