THIS MOFO NEEDS A GOOD DOSE OF "CHRISTOPHER CASE" AND END UP AS AN ENERGY SACRIFICE AND USED AS A "DEMONIC" BATTERY IN THE NEXT LIFE AS WAS DONE TO THIS POOR MAN HERE:
Here is a link to the article here (To SHOW you this shit's REAL): http://community.seattletimes.nwsource.com/archive/?date=19910504&slug=1281135
That said, HERE'S THE WEIRDO'S COMMENTS THAT HE LEFT ON A PIECE OF PAPER, HERE (THE FUCKING HYPOCRISY OF IT ALL IS THAT HE SAYS "PEOPLE CALLING ME A CRACKHEAD" – LIKE I GIVE A FUCK CAUSE I DON'T VIEW PEOPLE IN BEINC OF IMPORTANCE TO ME ANYWAYZ – AND OTHER STUPID CHIT AND CALLING ME A WEIRDO AND ALL THE WHILE WANNA PICK ME UP SEXUALLY FOR BEING TOPLESS – TF???):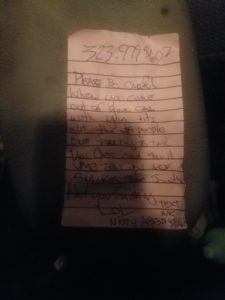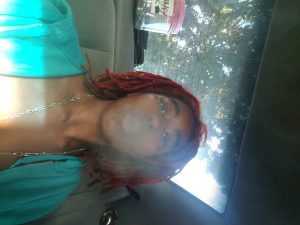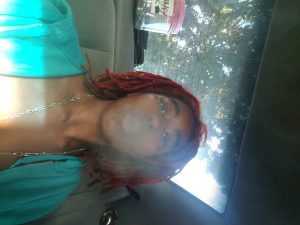 THAT NIGGA'S NAME IS HECTOR PEREZ AND HERE'S HIS MUMBER: 323-979-5601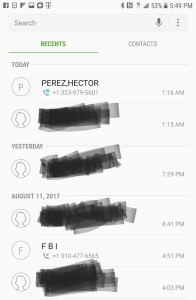 (AIN'T NONE OF THOSE NIGGAZ – NIGGAZ LIVING I MEAN RENTING FUCKING APARTMENTS – DON'T OWN SHIT (STUPIDASSES) SO THEY BEST SHUT UP!!!
HERE'S THE VIDEO THAT I DID CONFRONTING HIM CAUSE YOU GOTTA CONFRONT A MOFO LIKE THIS AND SET THEM STRAIGHT BEFORE THEY GET ALL OUTTA BOUNDS WITH YA, ASSUMING THAT "YOU A WEIRDO" AND THEY CAN DO WHATEVER THEY WANT (reminds me of this "Sonny" from the shelter who tried to slip a finger down my pants thinking that cause you're topless – and they assume you're crazy for it – you too gone to realize [I feel like I almost got an entity attachment from it, too.] He was nice. I corrected him BUT PEOPLE GET ME FUCKED UP!!! I'm crazy like a fox!) CAUSE THEY ASSUME YOU'RE "CRAZY" CAUSE YOU'RE DIFFERENT AND DO THINGS DIFFERENTLY THAN THEY DO CAUSE YOU OPERATE AT A HIGHER LEVEL OF CONSCIOUSNESS THEN THEY DO WHICH IS WHY I FUCK WITH BLACK MAGIC AND PUT CURSES ON PEOPLE STEADILY (Here's the vid):
Buy vid here [purchase_link id="29541″ text="Purchase" style="button" color="blue"]
THAT SAID, I RARELY SLEEP IN THIS AREA!!! Unless I am here to do "rituals", I rarely stay here! IT'S GOT ALOT OF BAD ENERGY AND IT AFFECTS THE DENIZENS AROUND HERE! First time I slept around here I had terrible, terrible nightmares all throughout (a form of psychic attack), would wake up in the middle of the night (another form of a psychic attack) USUALLY AT 3AM and would immediately – EVEN INITIALLY WITHOUT EVEN SLEEPING HERE – BE OVERCOME WITH EVIL, HATEFUL, IN SOME CASES HOMICIDAL THOUGHTS JUST OUT THE BLUE (but I quickly recognized that being a witch, psychic etc.). That said, I stopped for a while sleeping here until I saw the potential for doing dark rituals here (which can sometimes backfire and don't always work)! I recall one night waking up in the middle of the night at about 12am seeing what I thought was a "man" near one of the housong buildings moving back and forth until I quickly realized that ghostly looking "man" was but a ghost, not a man! Not long after I saw a giant centipede or astral scorpion run down the block which is a sign of demonic activity!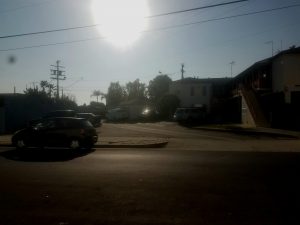 That's why I DON'T stay here regularly! I have also awoken feeling "jittery" as if DRAINED OF ENERGY even if I have gotten acclimated to the area's energy and that's even while I have protection. Doing certain "rituals" allows me to preserve my energy, however, which is helpful to my being able to be around here. That said, that's why I am VERY CAREFUL as to where I lay my head at night. I recognize that the litigious, hateful, judgemental dispositions of the people around here comes from a "force" that kinda compels it in em, kinda like how Hauser was inundated with alot of BAD spiritual energy (tho. the people were nice) turning many people into drunks (which happened to me), feeling "stuck" etc. and sure enough when I slept there for the first time AFTER leaving the shelter (kinda next to Masselin) I had a nightmare in which an entity on that block took the form of a "soul accumulator" in which it "collects souls" hence all the random deaths and accidents, near accidents on that block which anyone in voodoo and santeria or other forms of the Occult will tell ya indicates demonic activity!
Having the level of consciousness which I have ALLOWS me to see what's affecting these people and it's surely not something of this world! I recall just recently hearing a "Mother" yell at her child FOR USING THE BATHROOM! I also recall a dude who seems like a nice person who I believe lives in one of the campers stated that he feels drained (and HE LOOKED DRAINED) and "stuck" from living around there. I recognized right away that that anger (tho. I sense she's always been assertive) ain't coming from her but a force not within her paradigm of understanding or this realm… That is why it's a beautiful thing to have the level of OVERSTANDING that I have so you know what you are dealing with and HOW TO DEAL WITH IT!!!