I want you to read these comments coming from 60 something "sweet" DEMONICALLY POSSESSED MARY SIMS:
Here is her youtube channel of CRAZINESS:
https://www.youtube.com/channel/UCQ2KT5-CcYv65wjJILU9MfA
Here is one vid where she claims she abandoned her husband while "waiting for Jesus":
Here is another one and I think it sums up her mental state as well regarding demonic possession in which she states: "Don't be stingy with your light!" as in because she is DEMONICALLY POSSESSED, SHE HAS NO LIGHT so she wants to STEAL YOURS TO SURVIVE:
Now, watch these videos where she talks about how her husband of 27 years up and left her crazy ass because… in her own words, this demonically possessed lost soul "wanted to be with Jesus" (You can't make this shit up!):
….then in the comments which you can read above she bragged about having a man like this old ass bitch is still in high school and like something that any ole woman can get (I learned as a sex worker as long as you gotta pussy between your legs you can get dick AND money out of it, too) IS AN ACCOMPLISHMENT!
Here's her crazy channel (can't tell if it's a man or a woman but IT sure looks like Tackleberry from "Police Academy" and Kek the frog):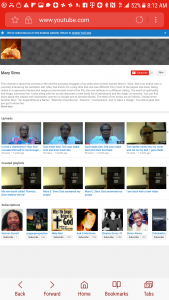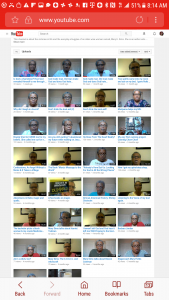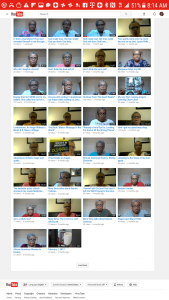 Here is another one: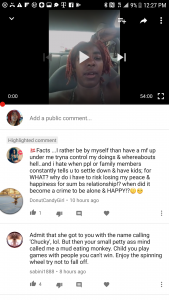 Here is another psycho person – whose name was James Rolfe – who I felt out of demonic influence (many of this people listed here are) sent me a flurry of HARASSING messages under the guise of "checking up on me!"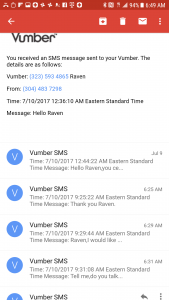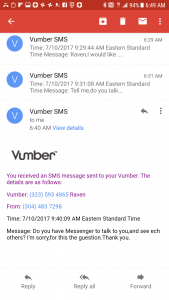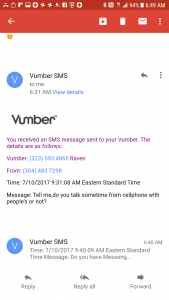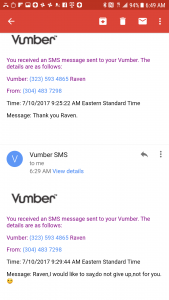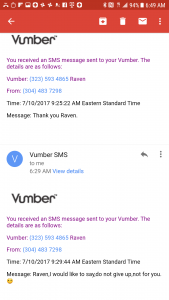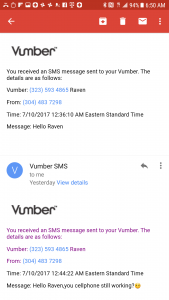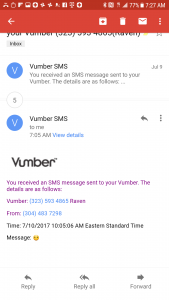 THEN… (ps that mofo up above was based on what I sensed a norp weirdo who just wanted to "Hear my voice!" IF HE CARED – KNOWING MY SITUATION – HE WOULDA DROPPED MONIES INTO MY PAYPAL ACCOUNT #1 AND #2 HE WOULDA NOT HARASSED ME ON MY PHONE LINE IN THE FIRST PLACE AFTER I MADE IT CLEAR DO. NOT. CONTACT. ME UNLESS IT IS ABOUT BUSINESS AND BUSINESS ONLY!!!)…
Sabini1888 (this is a crazy black bitch whose been trolling my channels FOR YEARS) who I sense is a big fat ugly miserable black bitch who wears glasses who is also demon pissessed as well (she gotta lot of bad shit influencing her and I can see that!).
Anyways, the reason why I am bringing these people up is because demonic possession IS A REAL THING and I feel these people were influenced to fuck with me on orders of the unseen.
These people seem to manifest and appear when I am about to do something great, as if to act as a "distraction." I also get the sense said entity also uses them as a conduit via which ti act thru as well, cause, as you see below, some of em spew too much venom when they don't know me like that, as if they know me personally (but they don't!).
They also seem to evanesce when you say "the right words," almost in the same manner you banish a demon!
In one instance, when I said a "special word" to one of em she stopped dead from harassing me. It goes to show how much the Spirit world can influence people and I ain't on that christian "forgiveness" shit – believe me I believe in COMPLETELY destroying my enemies but I recognize shit for what it is and dealt with it – appropriately – like I needed to such as in these two instances.
I've never done these people anything and so thus the amount of venom they spew goes deeper than themselves – it ain't them but something within them!