This a f3g…..
Looka these weird azz comments prior…..
FLAME IT!!!!
https://instagram.com/t.k.c_wukong?utm_medium=copy_link
Looka the profile pic…. this a low IQ beeeener…..
Black people are stylish. They won't have esp. no goofy ass beaner face for a profile pic.
That's a beaner.
Here is IT'S instagram…..
https://instagram.com/t.k.c_wukong?utm_medium=copy_link
– Actually half beaner as you will see later on…. NOTE he got his black ma's last name cause the trick wetback who don't even want to own him won't claim him ??
This half wetback a basturd child of an illegal landscaper who don't even wanna claim him (more than likely cause he black. If the child was half white the beaner would put him on a pedastool) who he is caping mad hard for ??
When confronted with shit like this…..
https://meaww.com/california-parents-racially-abusing-black-boy-hiding-daughter-closet-face-hate-crime-charges
https://www.splcenter.org/fighting-hate/intelligence-report/2007/latino-gang-members-southern-california-are-terrorizing-and-killing-blacks
– No self respecting black person even half black (cause other mixtures are smart) would say the shit you will see below in response unless they are a demon seed product of a trick and a hoe, hoping his dad comes back in that raggedy landscaping truck to claim his black ass…..
Told ya they got low IQs and the consciousness of a cockroach ?????
Another thing…. this is why blacks should NEVER mate with these demon seeds…..
I note this beaner says it is part black (any blackness he got can be revoked by just looking at the comments and their virulent tendency to hate the black side as seen above as I will explain)…..Because of the beaner tendency to hate blacks…. whereas I notice that half white black kids are more supportive and are even more militant in supporting the black race as Zendaya is, these low IQ half hellspawn, because they come from low stock (typically they come from poor homes where the black parent harbours hatred towards their own and have a classless ignorant world view), these low IQ, unsophisticated half beaners note the war-ship of whites amongst beaners and, wanting to be accepted amongst other beaners and having that inherent beaner hatred of blacks as well – try to ally with their inferior wetback side!
The resultant admixture of deriving from ignorant poorer blacks who grow up in communities where there is no black pride, thus self black loathing combined with the inherent hatred wetbacks have towards blacks – not to mention the wetback's inherent and innate low IQs, general proclivities towards low vibratory tendencies etc., results in a self hating, confused, often angry and violent (due to the wetback side) demon seed who has this illusory desire to low key wannabe accepted by whites and thus aspire to be the closest thing they can pass for, which is half demon seed of Quetzalcoatl.
Due to the lack of intelligence they have and violent tendencies…. it is best not to argue with these demon seeds.
Here are the types of "people" who produce em……
Blacks Who Associate With Wetbacks Take On Their Demon Seed Energy
– I saw thru my third eye that they are both thieves who go around and rob and beat up people…..
It is best to either shoot them if you are in their immediate presence and/or put 'woke on em (deport their ass back to hell with their wetback kind) and…. don't own these mofos.
Black People Need To Watch This POC Ally Bullshit: Introducing Racist Richard Bowie of Vegnews
A good example of this is this wetback here who I covered a while back who tho slightly smart still harbours that distinct innate disdain for blacks and their black side and possess that dumbed down sociopathic limited IQ tendency so prevalent in wetbacks to deny responsibility for the shit that they do that causes folks to hate them…..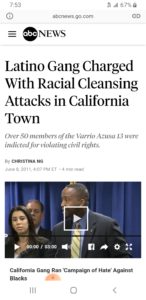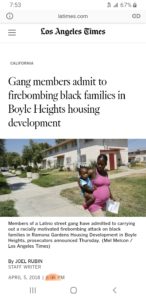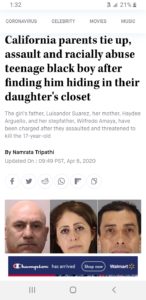 They are not that bright and they are devious and tricky in nature so it is best to not engage a wetback or their tricklings ? in argument and risk lowering your IQ and vibration to argue with those things…..