Gotta put this up everytime it's a post on a Messy-can(T): IF YOU SEE THIS ILLEGAL WETBACK ASS CHOLO WALKING AROUND, PLEASE CALL I.C.E. AT 1-866-347-2423
I got I.C.E. on speed dial 👍🏻
This is why I keep my foot on their asses 👁👁👁……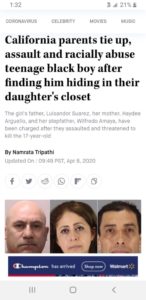 – His daughter looked like an old ugly fucking witch…..
And to thibk the balloon snorting lil uncle tom sellout nigglet here wanted to hurt me (nothing happened contrary to what they said) for calling one of his "friends" who abandonded him after he nearly died from ✊🏻 'woke I put on his black ass justifiably a wetback….
I keep warning you black motherfuckers about these mofos…. as I have heard from their own mouths they are even cruel to each other, their own families…..
Proof That Mexicans and Latins Are Demonic As Displayed By Their Celebration of Mordida
I have heard from many a Mexican male how their mothers just have them, conceive them with the same lack of enthusiasm and embracement of a fucking robot – as if it is their duty to have kids but not to raise them with love and compassion.
One couldn't begin to even re-tell his own childhood (or lack thereof) cause it was so cruel and traumatizing for him…..
I wouldn't want no part of their toxic ass "families" honest 🤚🏻