Edit:
– Fuck Jeff…..
Anyways, here is the dude who did it:
It was a wetbuck. Regardless, all in all…. thank you demon seed, thank you ? #hisssss
OH SHIT this where he gets the red color for his face from: thought it was paint!
He also possessed by shit (he burns bible paper to keep evil away)! I sensed it!
LOL!
This that devil dude from a while back lol……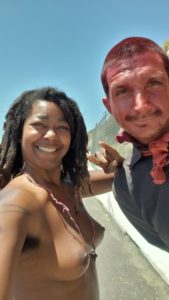 You can't tell me this ain't a spiritual sign ???????? hissssss #reptiliansquad ??
That being said, from what I understand, ole dude been setting fires uncoincidentally ever since Lost Hills sheriffs – with goading fromna wetback living in this peace sign rv who killed a dog (I heard the death yelp that night) to get spiritual powers…..
– There a close up ???
Jealous mofos coming over there to steal my energy…..
That said, ever since I got 5150'd after trying to drown out my sorrows my having fun here……
Skirting – lol – bullshit moral codes as I always do……
I peep ole boy, who used to dress as the devil back in the day…..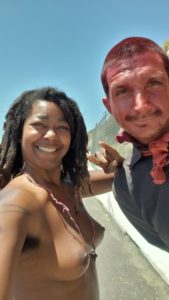 Is tearin' up Malibu in my physical absence as a spiritual manifestation of my wrath ?????
LOL!
Fucking up the place, etc. You can go look on streetpeopleofla's site on ig to see more on this lol…..
https://www.instagram.com/p/CO6twubsP45/?igshid=jgv6wsf5uu40
He honest looks handsome there, like Ashton Kutcher…..
One dude there says all cause of an arsonist…..
Nah, cause of a satanist! A satanist ????????? #TopangaFyreFest2021