The two assholes I speak of are:
Yashuah Haggerty, whose Facebook profile can be seen here:
https://m.facebook.com/yashua.haggerty?tsid=0.07751247007533135&source=typeahead
AND this other lil mofo (HE LOOKS LIKE A FHAGGOT) here, Michael Kayain Johnson:
https://m.facebook.com/KayainKJO?tsid=0.4482525890784148&source=typeahead
Here's screenshots taken from their respective pages: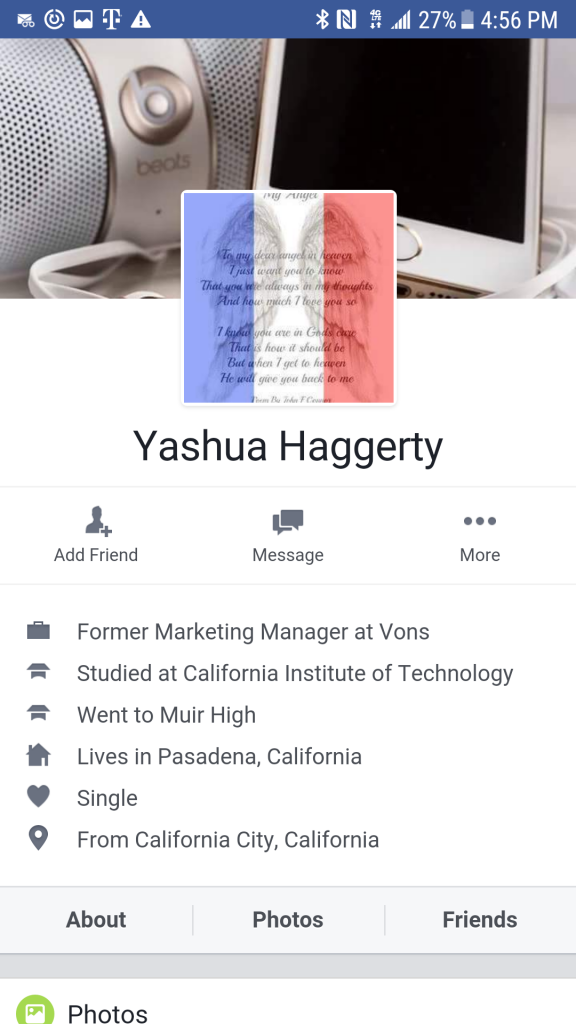 YOU SHOULDA NEVER FUCKED WITH ME BUT YOU'RE GONNA LEARN TODAY!!!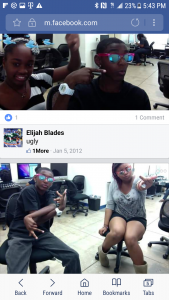 Looking at that picture, I see an Urkel looking mofo with low self esteem…
Here the FAGGOT, MICHAEL KAYAIN JOHNSON: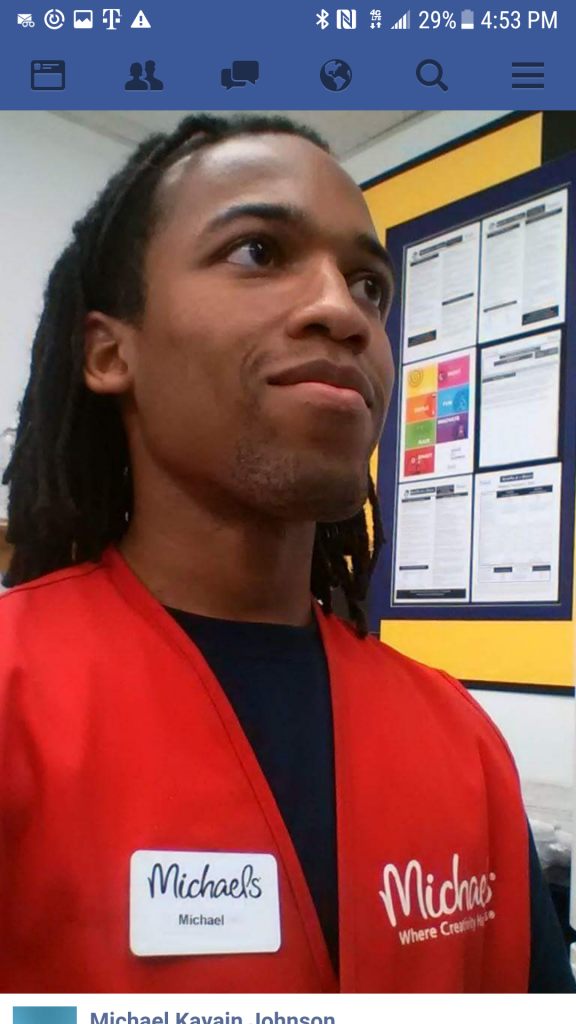 I see you work at "Michael's" in North Carolina. Shoulda never came for me, bruh. Here's more: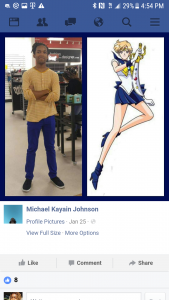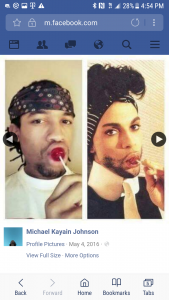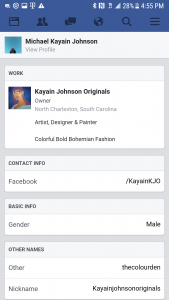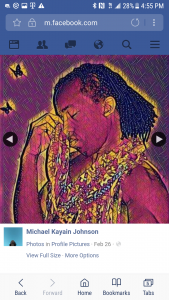 Here's why BOTH these bitches are ON MY SHIT LIST!
Look at what "Yashua" wrote down below: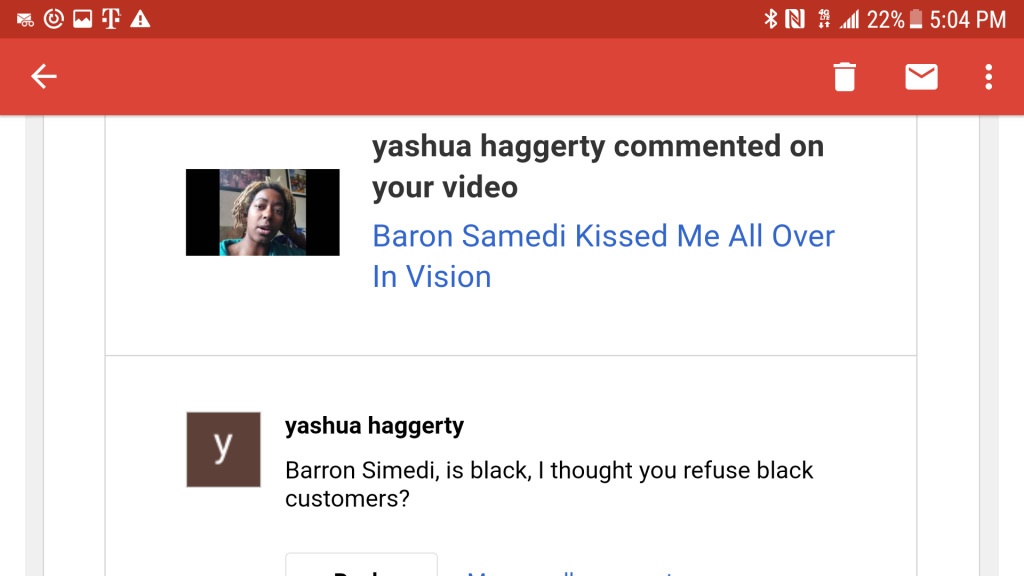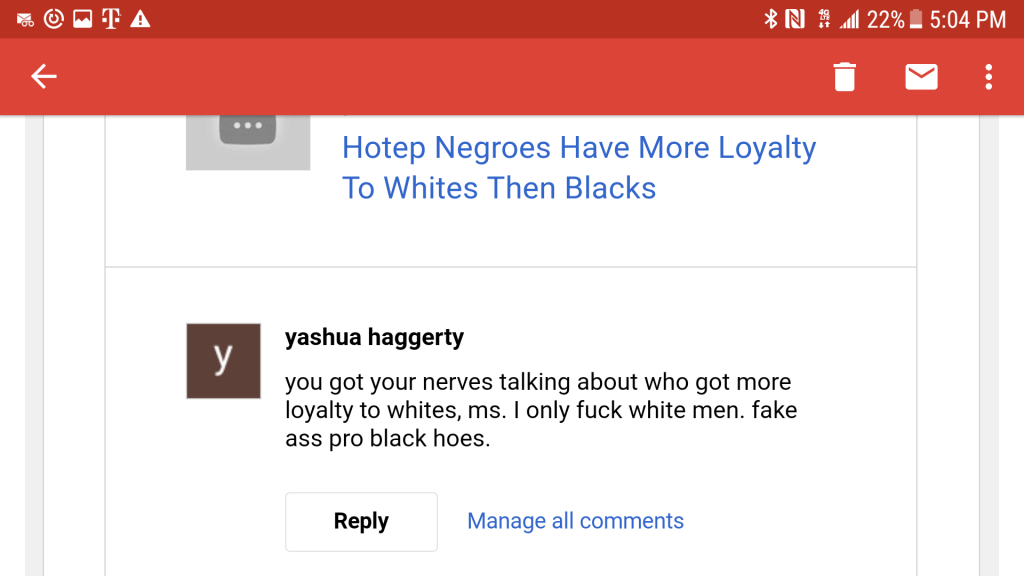 Now…look at all the females in his "friends" list: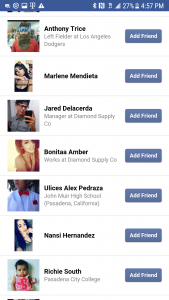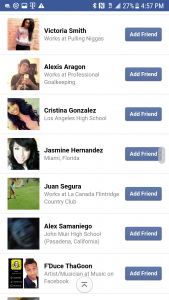 Mostly non black females and if black "they redbones…"
NOW, let's see why this "Michael" bitch is on shitlist:
Now, this the same type of mofo who would pull the "victim" card and claim I am fucking with him for NO REASON if I were to retaliate back and drop his dox and fuck with his job…
FUCK THAT, I WILL!
That said, I NEED TO SHOW LOYALTY AND LOVE TO ME!!! I AM TIRED OF PEOPLE WALKING OVER ME, FUCKING WITH ME AND EXPECTING NO REPERCUSSIONS FOR HURTING ME!! See, that Yashua mofo, IF I HAD MY WAY, I'D KILL HIM IN A SLOW, TORTUOUS PAINFUL DEATH CAUSE HOW DARE YOU EXPECT ME TO SHOW "FEALTY" TO MY RACE LIKE I AM SUPPOSED TO BE "ONLY FOR BLACK MEN" LIKE YOU'VE DONE SOMETHING FOR ME BUT YOU'RE LAPPING UP TO LATINA'S ETC AND ALL THE WHILE YOU WANNA CONTROL MY FUCKING BODY!!!
This shit's a contest of wills!
See, these mofos don't care about me! I recall a lil black LITERAL POS RECENTLY THREATENED ME WITH HIS PITBULL ON THE BUS, TELLING ME HE DIDN'T CARE ABOUT WHAT I WAS GOING THRU AFTER I REJECTED HIS SORRY ASS! THIS IS WHY I HATE PEOPLE, WITH A FUCKING PASSION, ESPECIALLY SEXUAL HARASSERS CAUSE THEY WANNA INSERT, I MEAN, IMPOSE THEMSELVES INTO YOUR WORLD, YOUR LIFE AND DON'T HAVE THE SEMBLANCE OF A CARE WHAT YOU GOING THRU, just what you can do for their ego! I'D LOVE TO KILL THAT MOFO AND HIS DOG, TRYING TO BOSS ME AROUND AND BELIEVE ME, I FOUGHT BACK!!!
That's why I don't fight for anybody else: I need the strenght reserved FOR ME!!!
That said, in California you got plenty of these skinny jean, skinny pants wearing ass NEGROES like "Urkel" who expect black women to stick with black men but meanwhile it's okay for THEM to date outside their race. We can see that interracial agenda shit being pushed here: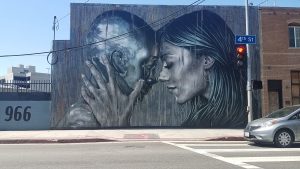 Here another one pushing that shit on black females here: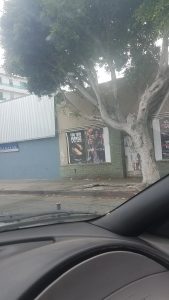 These mofos are the type to TREAT BLACK WOMEN LIKE SHIT and – honestly – treat other races of women no better – using them as mere showpieces like so many rappers do with these unrealistically plastic females like you see down below: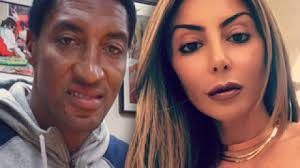 I AM THE LAST PERSON YOU SHOULD PULL THAT SHIT ON!!! I don't even consider myself human; I consider myself ABOVE YOU!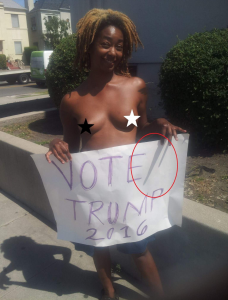 I would never bare your kids; I'd kill em! I take pride in doing this while the bastards are in MY WOMB!
That said…
I find most Californian blacks – the nu negroes as I call em – ARE SOME OF THE BIGGEST UNCLE TOMS – EVER! I see nothing but young blacks and even older ones dating outside their race. Nary do I see any blacks fucking with members of their own tribe. The young BLACK "MEN" ARE EVEN WORSE:They give off a sense of isolated (due to social media) and confused, hating thenselves which is often projected onto black women and fucking with women of other races while – unlike other races of REAL men – want to put hands on black women, etc. (I am not in the dating game AT ALL cause I consider myself above that) and do not act as men unlike older brothers. The worst are the skinny jean wearing, HEDONISTIC, NIHILISTIC, gay homo ON THE DOWN LOW (I have nothing against gay rights) mofos who hate females, WANNABE US and treat us with disrespect AND as property with no feelings or emotions and you see alot of THAT in downtown LA!
That said, it is both sad and safe to say that many young black Los Angelenos don't have a "black consciousness" that people of my generation  and many others before me have…
That is until REAL RACISM HITS THEM IN THE FACE, HA HA!