IF THERE IS ONE THING I CAN'T STAND…
I can't stand a COWARDLY mofo who attacks you FIRST but expects no repercussions.
Bitch, you got me fucked up…
Here I am, introducing MIKE HUCK OF TUSCON, ARIZONA:
Look below at this message this BASTARD SENT AFTER HARASSING ME: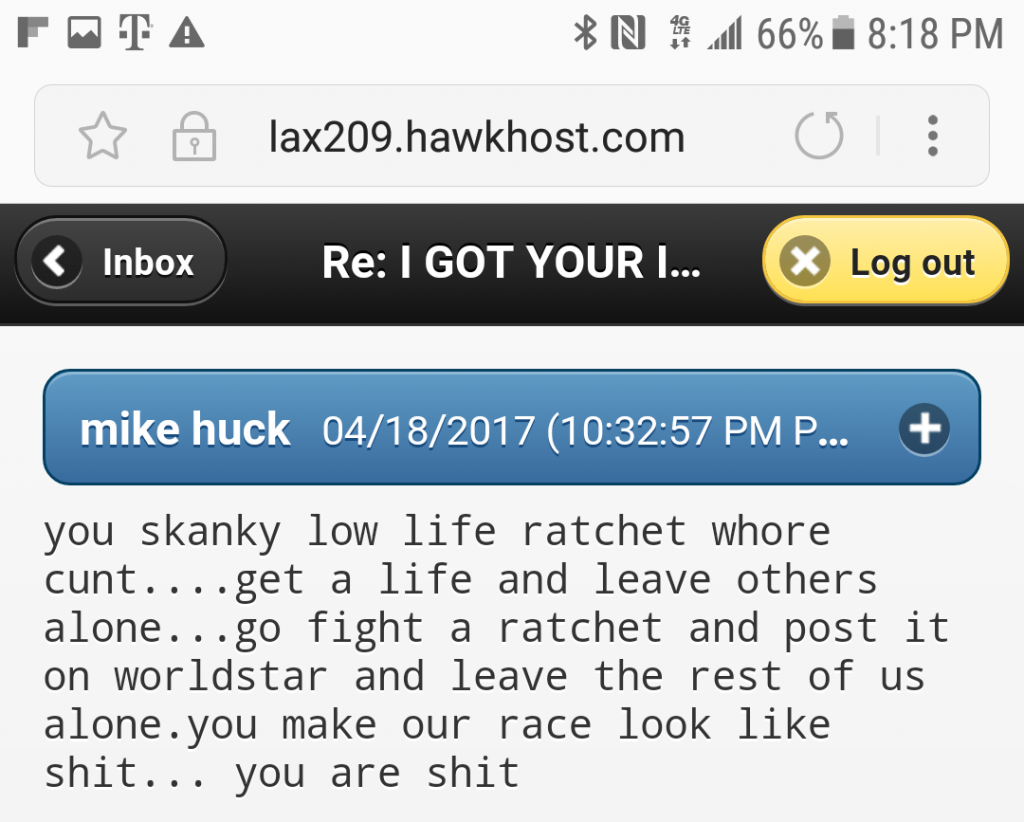 Like many cluckers and like many people who've INTRUDED INTO MY LIFE, this mofo came BOTHERING ME – OUT OF THE BLUE – CALLING ME ALL SORTS OF RACIAL NAMES, ETC. AND YET EXPECTS ME TO DO Nothing…
Bruh, you got me fucked up! Like a wimp, like so many cowardly bullies, they feel ENTITLED TO BULLY PEOPLE! Then complain when they get their comeuppance.
Many of these people learn that we know that with me, I know how to fix ya and this person's about to learn that reeeeeal soon…
If I had my way and unlimited money AND control of the system – I'd kill em!