…Paying me a "visit" cause I said something "out of turn." Look at these photos and tell ME that something weird AIN'T going on…
THIS IS WHAT I SAW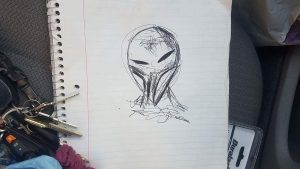 Here are some pictures to confirm it: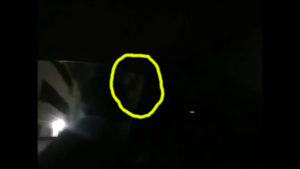 Here are more:
And this below is a fucking sigil that appeared the morning after this "experience" (possible abduction):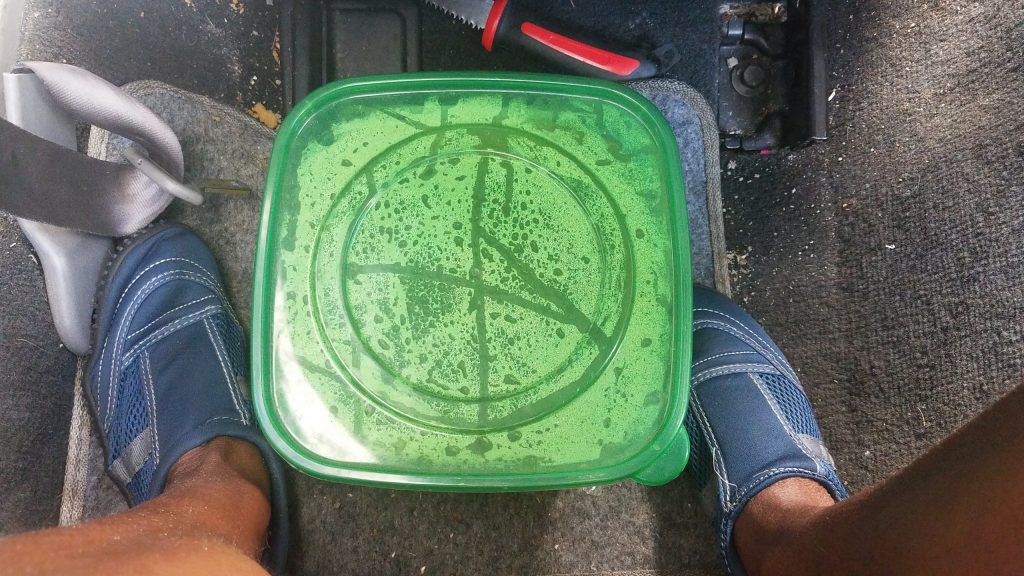 THAT looks EXACTLY like a crop circle, which you can see an example of below: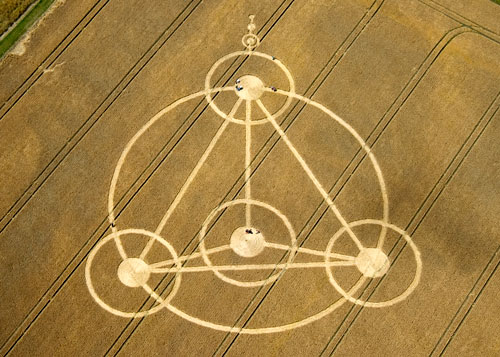 And THIS IS A SIGIL: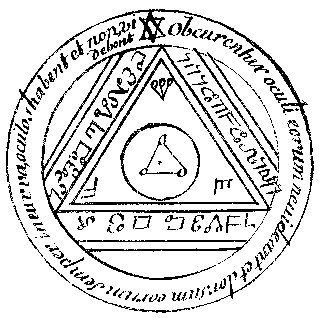 These aliens were trying to give me a sign! You can't tell me otherwise. Also, I recall when I lived in my old apartment – while smoking WHITE sage smoke (not Mary J "Blige," – lol) I SAW A TRIANGLE APPEAR OUT OF NOWHERE VIA THE SAGE SMOKE. Let's just say I took the symbol and used it for "occult" purposes which I WILL NOT GO INTO! I believe there is a correlation between these sigils and aliens – who I feel are giving these things to us which are really "sacred geometry" and further down below I talk about it in a video.
This ain't the first time such a thing has happened!
That said, these things came to me after I did a video discussing (I faced near car wrecks TRYING TO UPLOAD IT): "Could Jesus Christ be Quetzalcoatl, Horus, Satan, Ra?" which you can watch below:
Buy vid here [purchase_link id="29275″ text="Purchase" style="button" color="blue"]
And that is when the alien crew popped up, almost as if to reprimand me for doing something "bad?" Here is the video I did below (something told me to film):
Buy vid here [purchase_link id="29279″ text="Purchase" style="button" color="blue"]
The next day, the gas pedal came aloose, car seat stopped working, moving back and forth AND the fucking cameraphone BROKE – all after their lil "visit" or warning to me!
I believe these entities have been around me, "guiding" my life. I recall when I was a lil kid I had to distinct dreams about ufo's:
one in which featured a man who looked like Tom Joyner of The Tom Joyner Morning Show who would pilot what initially appeared to be a jet which would turn into a "mothership" piloted by "him" then – NEXT THING YOU FUCKING KNOW – on the dot at 6am EVERY SINGLE FUCKING MORNING WHEN I WAS A SMALL KID – I WOULD FUCKING WAKE UP! Now I realize being grown that THAT WAS A FUCKING ABDUCTION AND NOT A DREAM and I would have this "dream" with NO DEVIATIONS IN WHAT I SAW EVERY TIME I EXPERIENCED THIS "DREAM."
The second was two ufos darting into my neighborhood at around dawn every morning, bypassing Sarah T. Reed high school and entering into MY SUBDIVSION! I believe I would wake up automatically at 6am, too, after this "dream."
There were numerous others.
Did I tell you I grew up NOT TOO FAR FROM A NASA PLANT IN NEW ORLEANS EAST (ONE I LATER VISITED ON A HIGH SCHOOL FIELD TRIP)?
Did I tell you I grew up in the same room MY OLDER BROTHER LIVED IN WHERE HE – AT TWO YEARS OLD – CLAIMED HE WAS ABDUCTED BY ALIENS, SAYING THEY LOOKED LIKE "MZ. PIGGY WITH NO HAIR" – the best description a two year old can conjure (I believe this explains his personality change)?
That said, I have always felt that a "hidden hand" controls my life and probably others, too, ESP. those who are significant to the course of humanity, people like me! That is why after I uploaded the "could Jesus Christ be Quetzalcoatl" video to youtube, NEXT THING YOU KNOW, I HAD NEAR CAR CRASHES (THIS WAS WHEN I WAS TRYING TO UPLOAD) AND EVERYTHING ELSE UNDER THE SUN. AFTER I UPLOADED IT THE NEXT DAY, that is when my well working car had problems such as the gas pedal breaking aloose inexplicably which I used zipperlocs to fix, the seat that ELECTRONIALLY moves back and forth stalling (it was a fuse issue but still I never had any problems with that car up until that incident, THEN THE CELLPHONE BROKE (so I couldn't perform self surgery on MY CAR).
I believe that all this shit happened cause I in a way went against their "plan" a lil for me. That is not the first time. I recall when I did one lil insignificant thing on my site – something UNIMPORTANT – I got an intuitive sense that I "fucked up" then at 2am or 3am later on that "night" I could hear what sounded like a grey from Zeta Reticuli use the water fountain in my turtle tank to voice it's concern in it's indigenous language, confirming what I felt (people don't realize that water is "alive" and can be used as a conduit for those melanated, sensitive beings to hear them, communicate with them).
My life is not without coincidences. I believe shit happens by design and synchronicity will show me this EVERY TIME I DOUBT! Right after I got my camera fixed TWO GAY DUDES – one I had seen before – TRIED TO RIP ME OFF! One tried to rip me off for the cover on my cellphone – then he reneged – THEN another who I had LOOOONG gone to to get a coke tried to rip me off by $.35. What's the chances of that happening?
I even believe my last neighborhood was alien controlled as can be witnessed by some videos I have showing a green entity/ ufo – high in the sky – patrolling me and watching me. The way everyone was on the block – like family – speaks further that there are greater forces in play in my life then just me.
There are too many coincidences to dismiss things off. I believe that they are my minders and meant to guide me along towards my life path and destiny.
Shhhhsssshhhh…. don't tell those mofos this! Lol!