His name is London Hacks: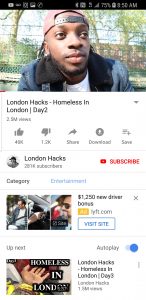 He is the SPITTING IMAGE of Tommy Sotomayor! He is a houseless (aka homeless) Londoner who gives "life hack" tips on how to get around EXTREMELY EXPENSIVE LONDON WITH NO MONEY!
This is in contrast to Tommy Sotomayor who has MAD MONEY who lives in what some would call "the lap of luxury" with alot of problems…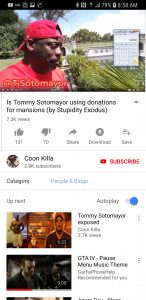 That said, Tommy, you got a long lost son (or doppleganger) in London, CLAIM HIM!!!